How luxury brands are creating elegant online shopping experiences
Luxury brands have come around to online channels' power to drive sales, foster connections, and inspire clientele. The top brands are investing in creating elegant online experiences. But how should these look? How can you deliver experiences your customers expect? From customer service to visualization to hyped launches, here are 5 key areas to focus on.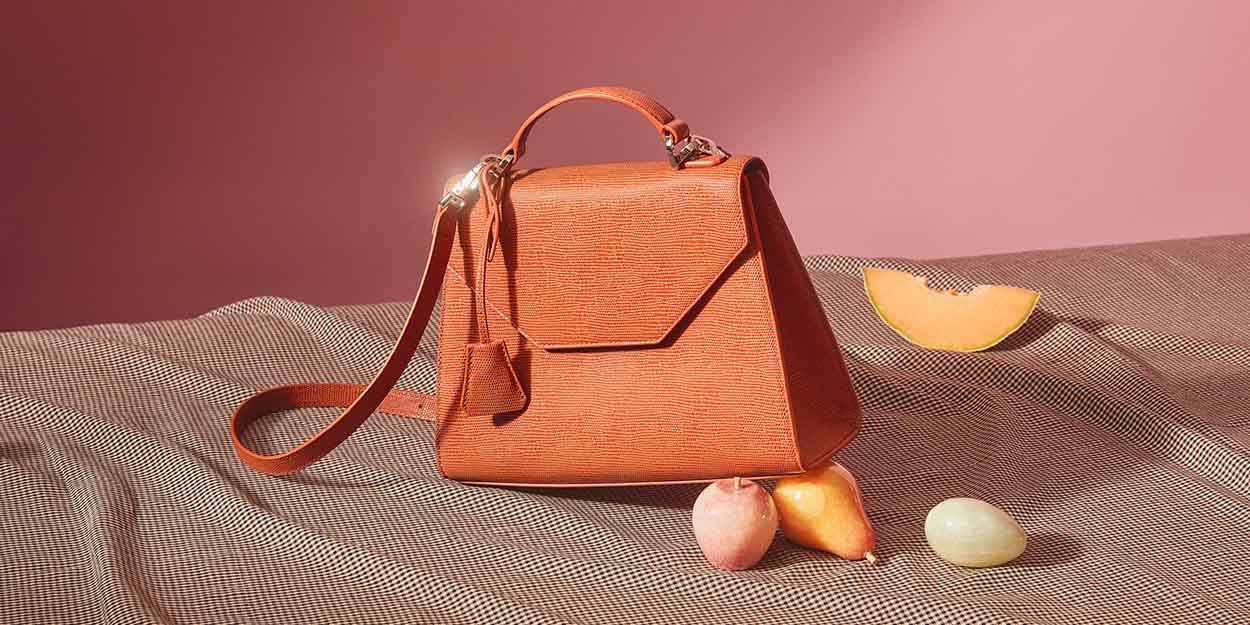 As retail has undergone a seismic shift to online, some luxury brands have been hesitant to follow suit.
The luxury industry is steeped in heritage and tradition. The chic, the mystique, the luxuriousness of an in-person experience helped distinguish luxury brands.
Could it be done online? Was it even worth trying? Or was online unbecoming for the luxury brand culture?
But the question is no longer theoretical: having an ecommerce channel is no longer a novel experiment or competitive advantage but a business necessity.
As a luxury brand, you shouldn't ask "Can it be done?" but "How should it be done?".  
The online channel is a direct driver of sales. Online luxury purchases have skyrocketed over the past couple years. Forrester Analytics predicts that by 2023, 60% of luxury sales growth will come from ecommerce. And Bain & Co. forecasts 30% of all luxury sales will take place online by 2025.
But online is also a critical component in the omni-channel world we live in, and which digital natives expect. 90% of luxury shoppers use online platforms at some point during their shopping journey. So even if a sale is made in-person, it's been influenced by one or several online touchpoints.
Your competitors know this. A report by Future Commerce showed businesses are shifting spend to improve their retail websites, the infrastructure that supports them, and the customer experiences they create.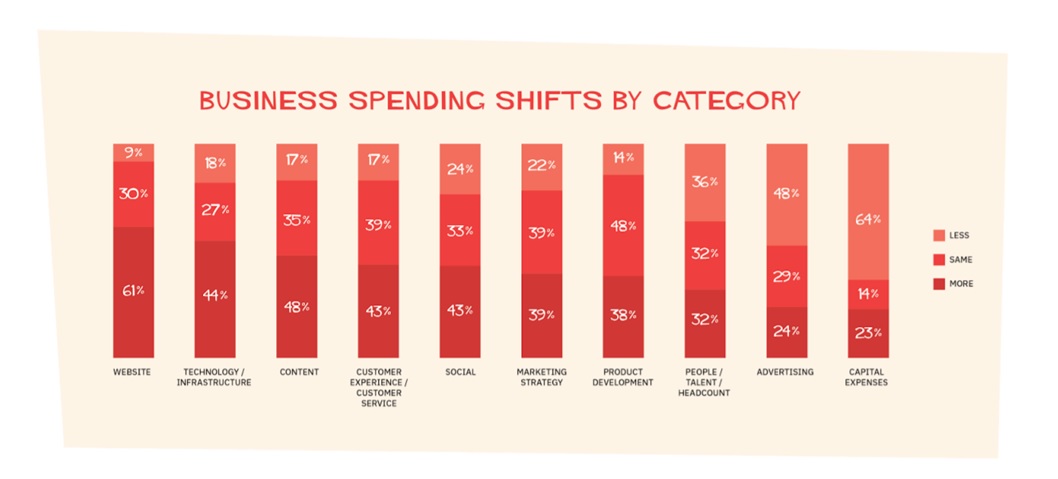 Source: Future Commerce
Knowing an online presence is a necessity, not a luxury, the question becomes how you translate your brand online.
How do you deliver the elegant, exclusive digital experiences today's luxury shoppers expect?
Here are 5 key areas to focus on.
1. Appeal to shoppers' visual instincts
In-store experiences let shoppers touch and feel the products they're about to buy.
Get creative with how you can bring this into the digital sphere.
High-quality photos are of course a must. But go beyond straightforward photos. For example, add 360-degree views of products and videos of the product in use.
Leaders in the field have incorporated Augmented Reality to help shoppers connect with the products. Lancôme lets shoppers see how lipstick and other cosmetics look on them.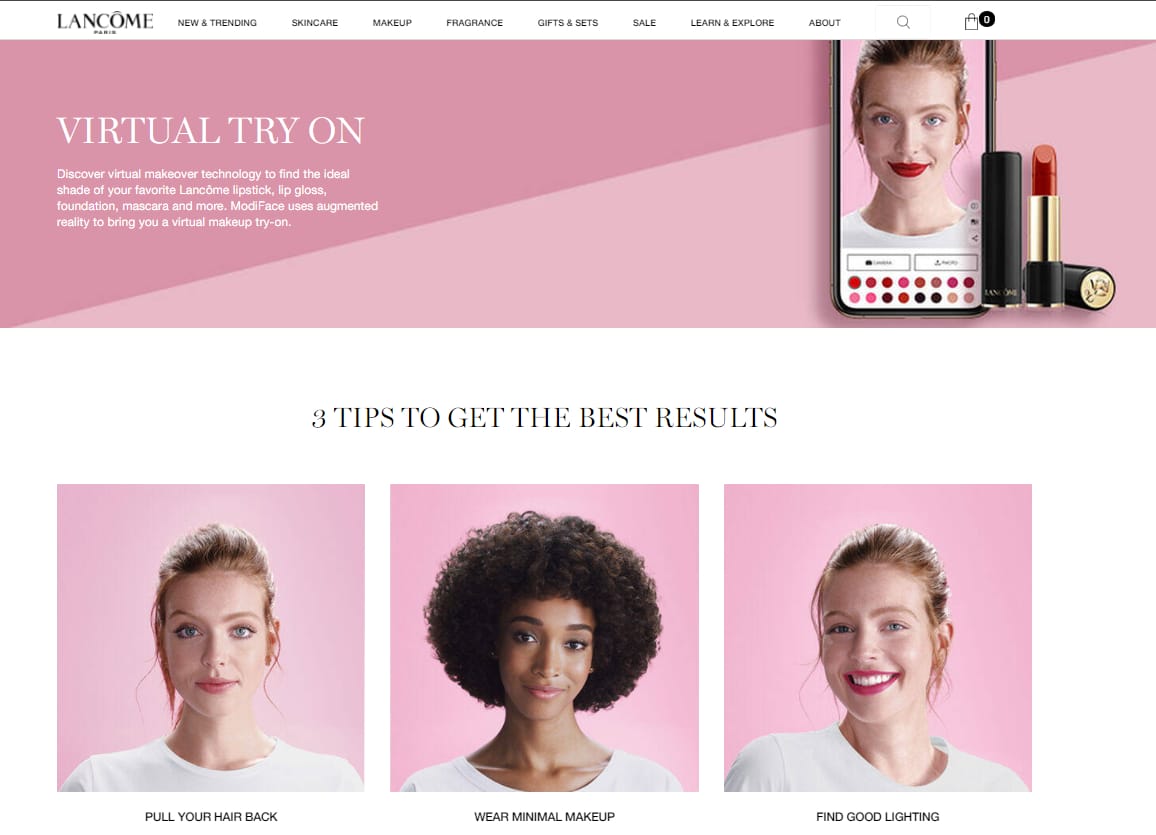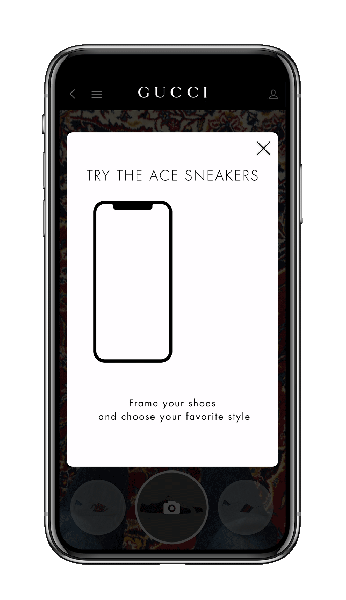 Livestreaming adds a flashy new visual channel to luxury retailers' toolkits.
Chinese shoppers have responded enthusiastically to livestreaming. Burberry China's Tmall livestream event in March 2020 garnered 1.4 million views and led many luxury fashion products to sell out within the hour. China's digital adoption is further along than the West. So what works there signals what we might see in the future of luxury .
Livestreaming also taps into the existing ecommerce trend of influencer marketing and brand ambassadors. For example, Clinique used actress Emilia Clarke's reach to livestream to her Instagram audience. Clinique created yet another digital touchpoint with its brand and another opportunity for customers to engage with its products.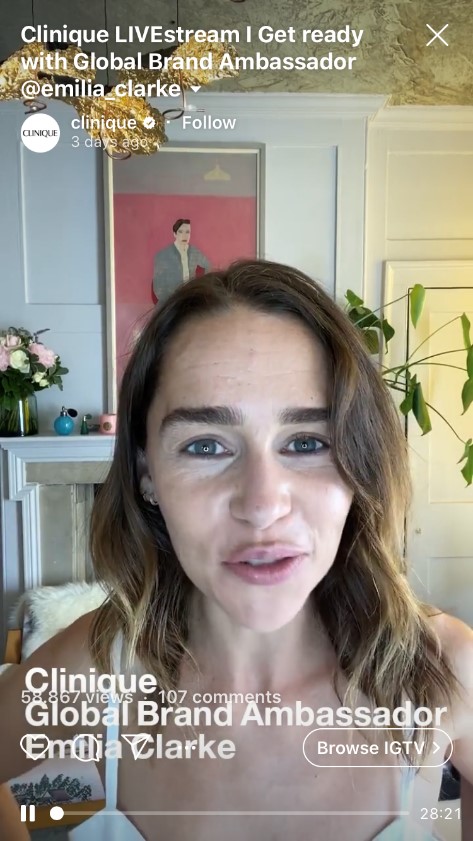 2. Deliver first-rate customer service
Customer service is an area where luxury retailers already excelled. And it's a point that distinguishes luxury from other verticals, according to high-end shoppers.
"One of the key changes in the definition of luxury is that affluent consumers are much more focused on quality and customer service than they are on the craftsmanship of physical products," says Luxury Institute CEO Milton Pedraza.
"A superior experience for the customer depends on personal interactions with a brand, and more important than the 'wow' experience of seeing something new and cool is the way a brand treats them as a human being."
High-end retailers need to keep that edge sharp, too, in the digital age.
"Luxury brands will lose share if they are not able to interact in the way the world is changing and the way customers want to interact with them," says SAP global general manager Lori Mitchell-Keller.
It's difficult to replace the pampering luxury customers find in in-store experiences. But remember that today's customers value the luxury of convenience that online delivers, too.
Brands can use online channels as a strength by extending personalized services affluent shoppers value so highly, creating and enforcing the all-important human connection.
Gucci is a leader in this space, with the following "Exclusive Online Services" available one click from their home page:
A digital showroom tour, letting shoppers view collections in real-time from the comfort of their homes.
Consultation with a gift expert whose expertise pairs with the shopper's wishes
Private online appointments to provide an exclusive, one-on-one personal interaction.
A curated gift purchasing guide
After sale support to ensure everything was to the customer's liking.
With digital-forward offerings like these, it's no surprise the company makes over 55% of its soaring sales from shoppers under 35.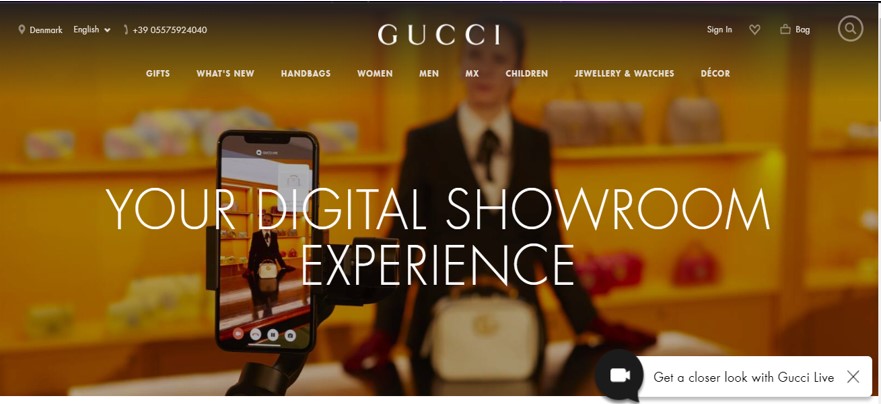 3. Collaborate for hype & expanded clientele
If maintaining a sense of exclusivity is a perennial challenge for luxury brands, online offers exceptional promise for fostering exclusivity through hyped collaborations.
We've seen this in the white-hot sneaker and streetwear market, for example. The social proof of sought-after products only makes them more appealing.
Collaborations let luxury brands burnish their exclusivity while simultaneously showing off a fresh, innovative side.
Collaborations let luxury brands burnish their exclusivity while simultaneously showing off a fresh, innovative side.
And strategic collabs help expand luxury brands' clientele. For example, a Saint Laurent collaboration with Travis Scott can serve as an entry point to the Saint Laurent brand for shoppers who initially only cared about the Travis Scott connection.
This is especially appealing to the younger consumers who are becoming the dominant force in luxury. The average age of luxury shoppers has fallen from 48 to 34. And according to research from Bain & Co., Millennials and Gen Z will represent 45% of the global personal luxury goods market by 2025.
Millennials and Gen Z will represent 45% of the global personal luxury goods market by 2025.
Luxury brands have certainly taken note.
LVMH's Rimowa teamed up with streetwear colossus Supreme. Saint Laurent has collaborated with artists like Travis Scott, Frank Ocean, and Kanye West. And Hermès paired up with Apple for a line of Apple watches.
Launching hyped collabs let luxury brands continue to deliver exclusivity online.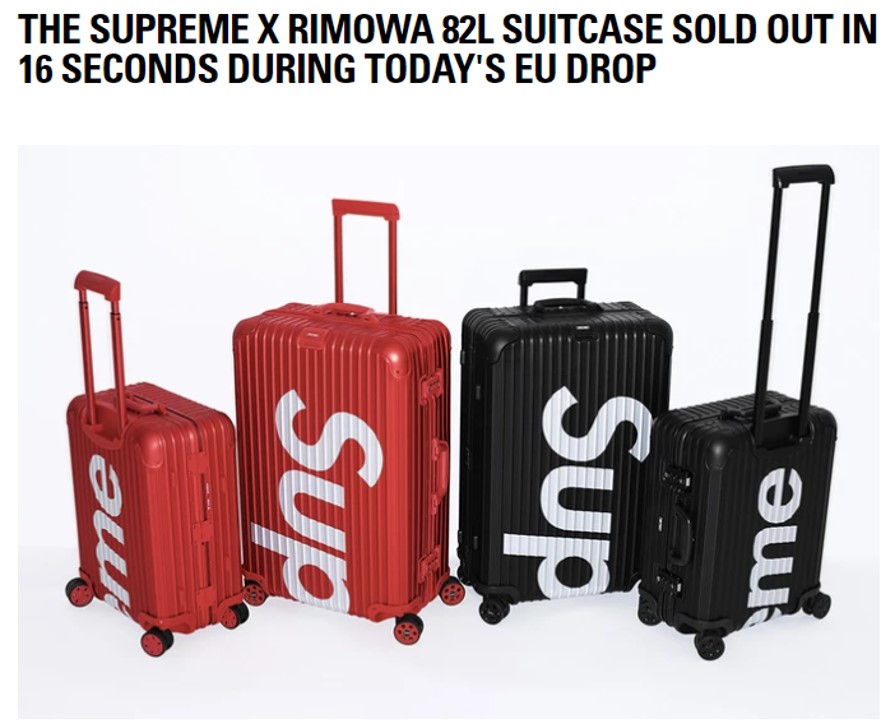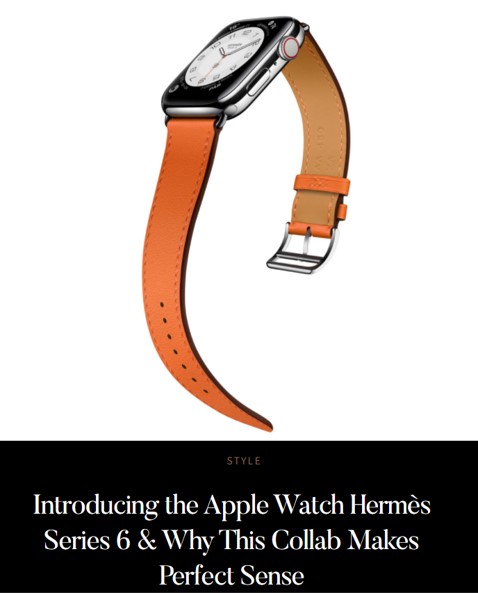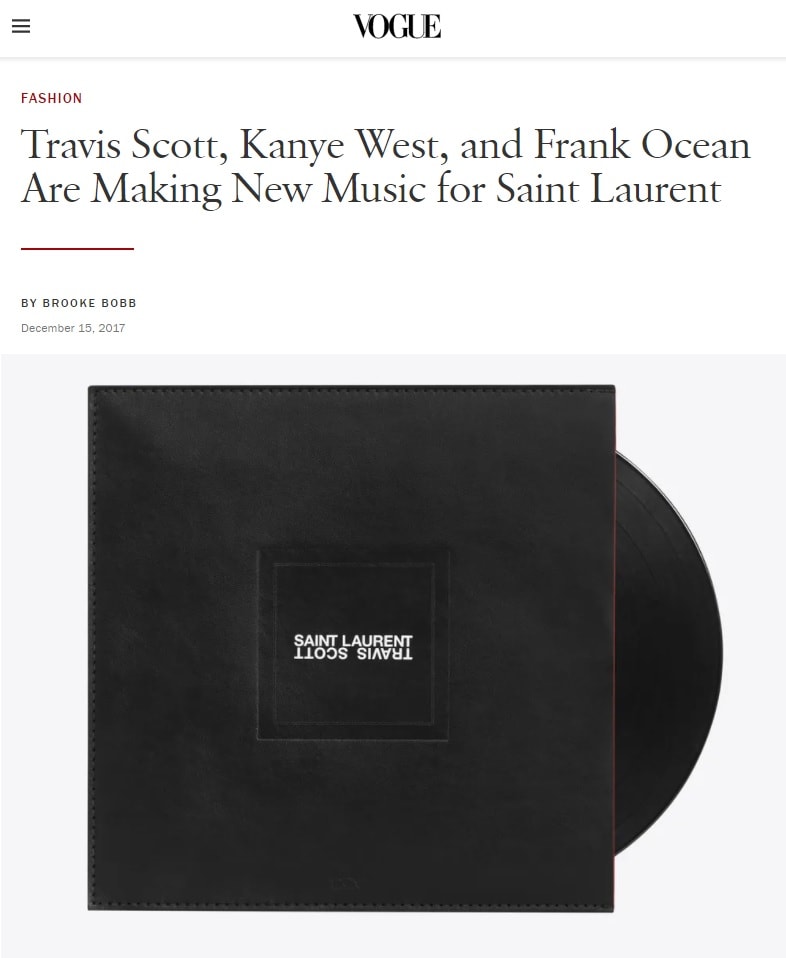 4. Deliver a seamless experience under any demand
If you're creating hype around sales of exclusive luxury products, your website and app had better be prepared. Online traffic spikes are a major driver behind why websites crash.
A slow or crashed website means lost sales, of course. But lost sales only account for about 22% of the overall business damage. Far worse is the reputational damage and resulting sales lost in the future.
Nobody enjoys shopping on a website where they can't check out. Especially when running a collaboration, that first touchpoint with a future client is critical.
What happens when shoppers are met with a poor shopping experience?
79% of them won't return to buy, and 44% will tell friends and family about the experience.
Shoppers bring high consumer expectations for the quality of retail experience they'll have with luxury brands. A poor experience will be that much more detrimental to your brand.
It's critical you deliver the experience your clients expect, no matter the demand placed on your systems. But this is easier said than done. Web traffic overwhelms even the world's largest online retailers. Server scaling and timed marketing campaigns are imperfect solutions on their own.
Some concrete steps to build performance into your web application include:
Optimizing your content delivery network (CDN)
Toggling features
Running load tests
Controlling traffic inflow
In the below video, you can see how the waiting room gives shoppers a seamless, branded experience and taps into social proof to generate hype. Managing traffic with a virtual waiting room is one way brands have been safeguarding their clients' luxury shopping experience.
Related: How to Improve Your Ecommerce User Experience with a Virtual Waiting Room
5. See digital as a source of sales and inspiration
Online is certainly a vital sales channel for luxury brands. But even if a sale isn't made directly through a website or app, online channels still play a critical role in moving customers through the buying journey.
On average, a luxury shopper will have nine points of contact with a brand before he or she finally purchases, according to McKinsey. And research from Adobe shows 74% of luxury customers use multiple channels when shopping.
Shoppers may seek advice from peers offline or on social media, read reviews on various blogs, and finally complete their purchase in-store or directly from a retailer's website.
An omnichannel approach is key. Craft your digital experience with this in mind.
For instance, high-end shoppers rate product availability as the most important factor when deciding to shop online or offline. And they want the ability to reserve a product online for purchase in store.
To deliver an elegant shopping experience, you should ensure your stores and online shops work seamlessly.
Show inventory status from local stores in the product catalog. Allow for BOPIS (buy online pickup in store), which shoppers have relied on heavily in retail more broadly.
While experiential in-store retail will remain essential for luxury brands, digital channels will continue to evolve both as sources of inspiration and as sales channels – elevating ecommerce to a new level.
The question is whether that level is the type of luxurious experience your clients expect.