19 powerful reasons why your ecommerce website speed is important
The statistics are sobering and underscore the importance of fast website speed in online retail. But the numbers also reveal a golden opportunity to get an edge on the competition.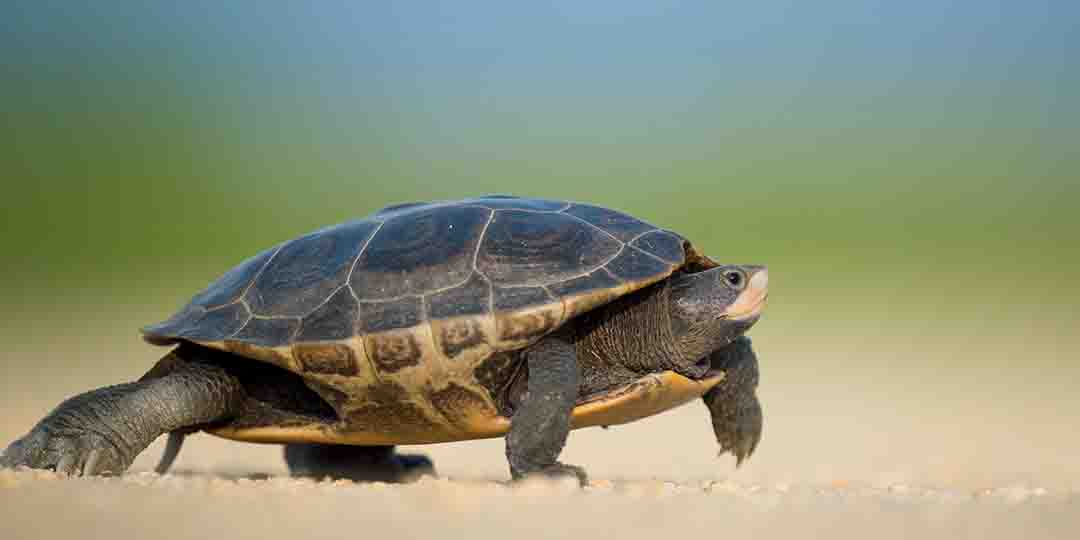 When it comes to ecommerce speed, time really is money.
Slow websites lose orders to fast websites. Poor site performance reflects poorly on your company. Unhappy customers go looking for the same products or services somewhere else. And as the statistics will show, they'll end up shopping with your competitors long into the future.
You spend a lot of money and effort to acquire new customers. If your site takes too long to load, you alienate them the minute they click through to your store. Not only have you lost a sale, but you've also wasted the money you spent marketing your company.
We've found 19 powerful statistics that speak to the importance of ecommerce site speed and will help you answer the following questions with hard numbers:
What do consumers expect from an ecommerce website?
What happens if your site speed doesn't meet their expectations?
How are your competitors doing and how do you compare?
Expectations
1. 47% of customers expect a website to load in 2 seconds or less (Kissmetrics – 2011)
2. 80% of users said a slow loading website was more frustrating than a temporarily down website (Eggplant – 2018)
Bounces
3. 103% increase in bounce rate with a web page load time delay of 2 seconds (Akamai – 2017)
4. 40% of customers will abandon a website that takes more than 3 seconds to load (Kissmetrics – 2011)
5. 1 in 3 shoppers leave a website if they wait more than 5 seconds for a page to load (Soasta – 2015)
6. 53% of mobile users abandon websites that take longer than 3 seconds to load (Google – 2016)
7. 90% increase in bounce probability when page load speed dropped from 1 to 5 seconds, according to Google's neural-network predictive model (Google – 2017)
Conversion rates
8. A 100 millisecond delay in page response time decreases conversion rates by 7 percent (Akamai – 2017)
Customer experience
9. 16% reduction in customer satisfaction for every second beyond 3 seconds that customers have to wait (Kissmetrics – 2011)
10. 79% of customers who are dissatisfied with website performance are less likely to make a repeat purchase (Kissmetrics – 2011)
11. 44%of online shoppers tell friends and family about a bad online shopping experience (Kissmetrics – 2011)
12. 95% of mobile users to a fast website said they would come back again, compared to only 62% for a slow website (Google – 2017)
Weak competition presents an opening to get ahead
Given these statistics, you'd think improving site speed would be a top priority for businesses. And with faster connection speeds, you'd think load times would have decreased in recent years. But you'd be wrong.
The time it takes for a page's primary content to appear on the screen has flatlined on desktop and actually worsened on mobile. According to data from HTTPArchive.org based on the internet's top websites:
13. 2.7 seconds is the average desktop load time in August 2019, just better than the average of 2.8 seconds in December 2016 (HTTP Archive – 2019)
14. 6.8 seconds is the average mobile load time in August 2019, far worse than the average of 4.8 seconds in December 2016 (HTTP Archive – 2019)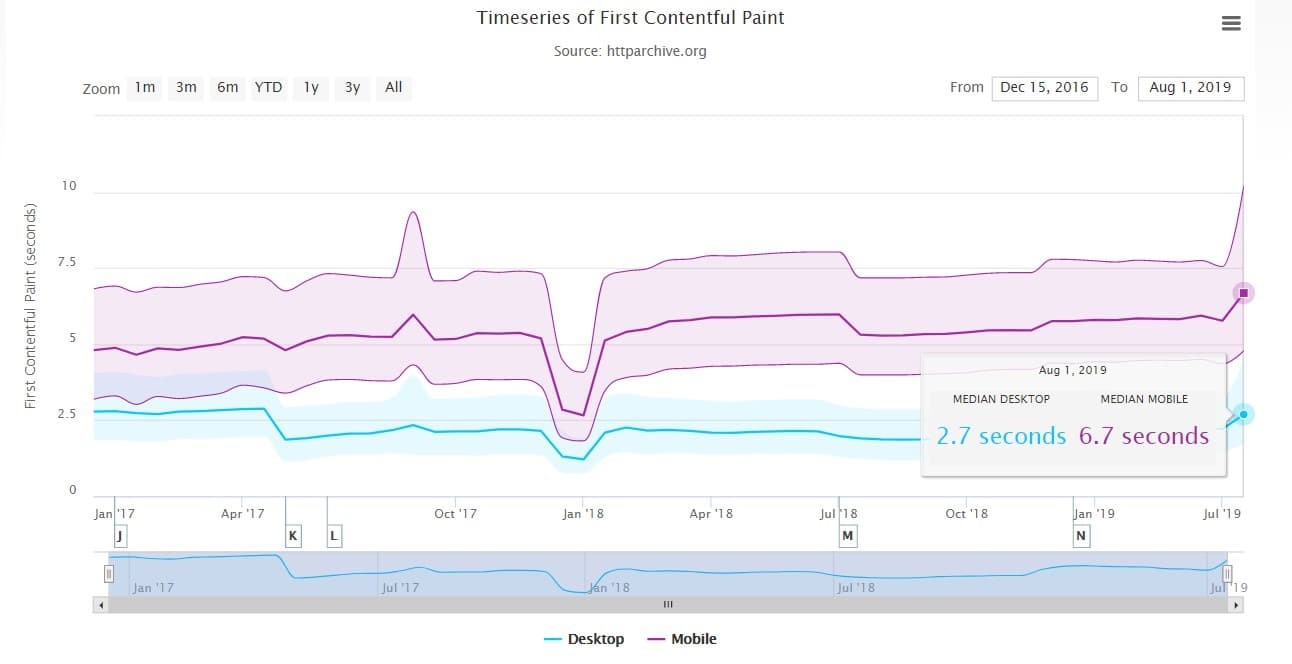 15. 6.0 seconds is the average number of seconds it takes UK retail websites to display mobile content, according to Google, or double the recommended 3 second benchmark (Google – 2018)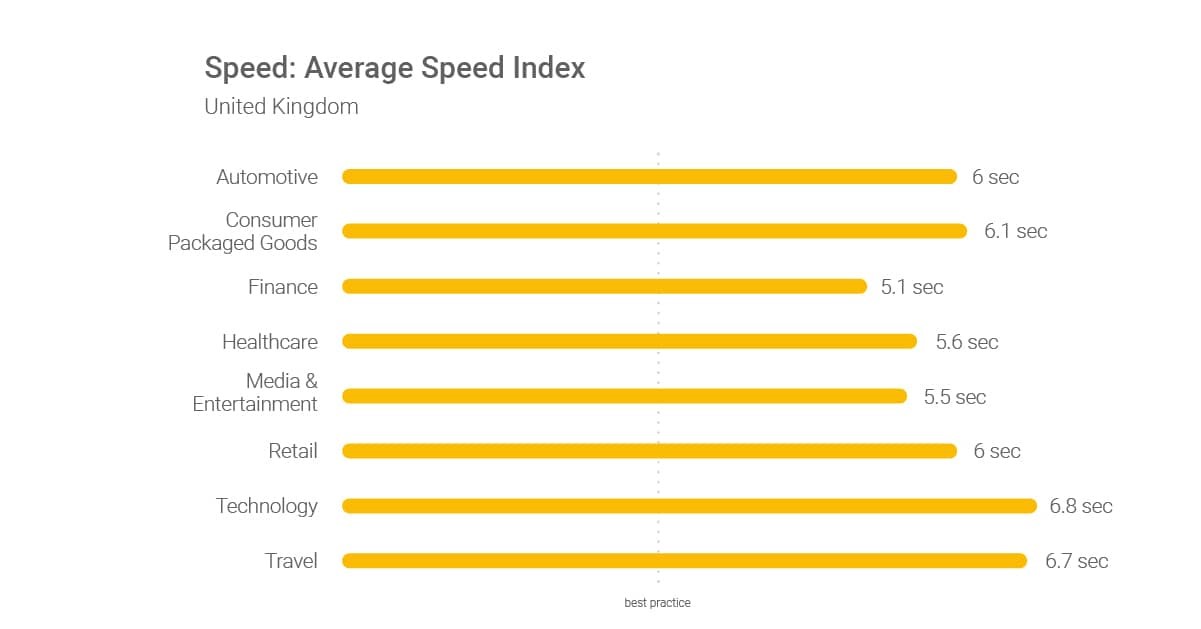 16. 6.3 seconds is the average number of seconds it takes US retail websites to display mobile content, doing even worse than their UK counterparts (Google – 2018)
17. 22 seconds is the average time it takes to fully load a mobile page, based on a survey of 900,000 mobile sites globally (Google – 2017)
What gives? It seems that companies have been busy bulking up their websites.
18. The median size of a website has doubled in 6 years on desktop and in less than 4 years on mobile, as of July 2019 (HTTP Archive – 2019)
According to HTTPArchive, the median size of a website in July 2019 was 1936KB on desktop and 1747KB on mobile. This is double the desktop value from August 2013 and the mobile value in October 2015.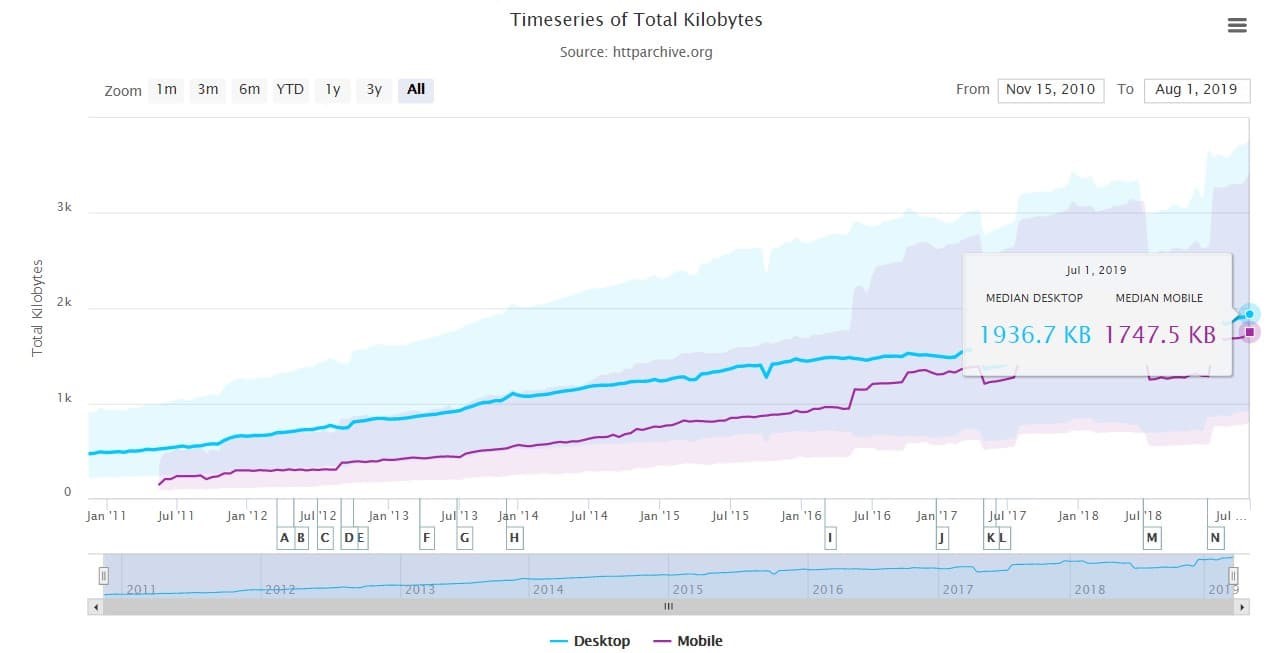 The flatlining website load times presents you with an amazing opportunity. Even a small improvement in your site's load times will give you an edge over the competition.
As Ryan Engley, VP of Customer Success at Unbounce, has said,
2019 will be the year of page speed for every business marketing online. Companies that can deliver lightning-fast user experiences will see a first-mover advantage—better Quality Scores, higher ad rank, and more leads and sales.
And there's good news: the bar is still really low.
A 2018 survey conducted by Unbounce found that:
19. 85% of participants' landing pages were slower than Google's recommendation of 5 seconds or less at a 3G connection (Unbounce – 2018)
Hopefully these statistics have shown you (and your boss) that speed really does matter for your ecommerce website.
That said, there are still a ton of myths about web performance out there.
👇 Check that you're not falling for one of these 3 common myths before your next big sale
(This post has been updated since it was originally written in 2015.)