Holiday shopping statistics 2022: Data from 1.7 billion retail web visits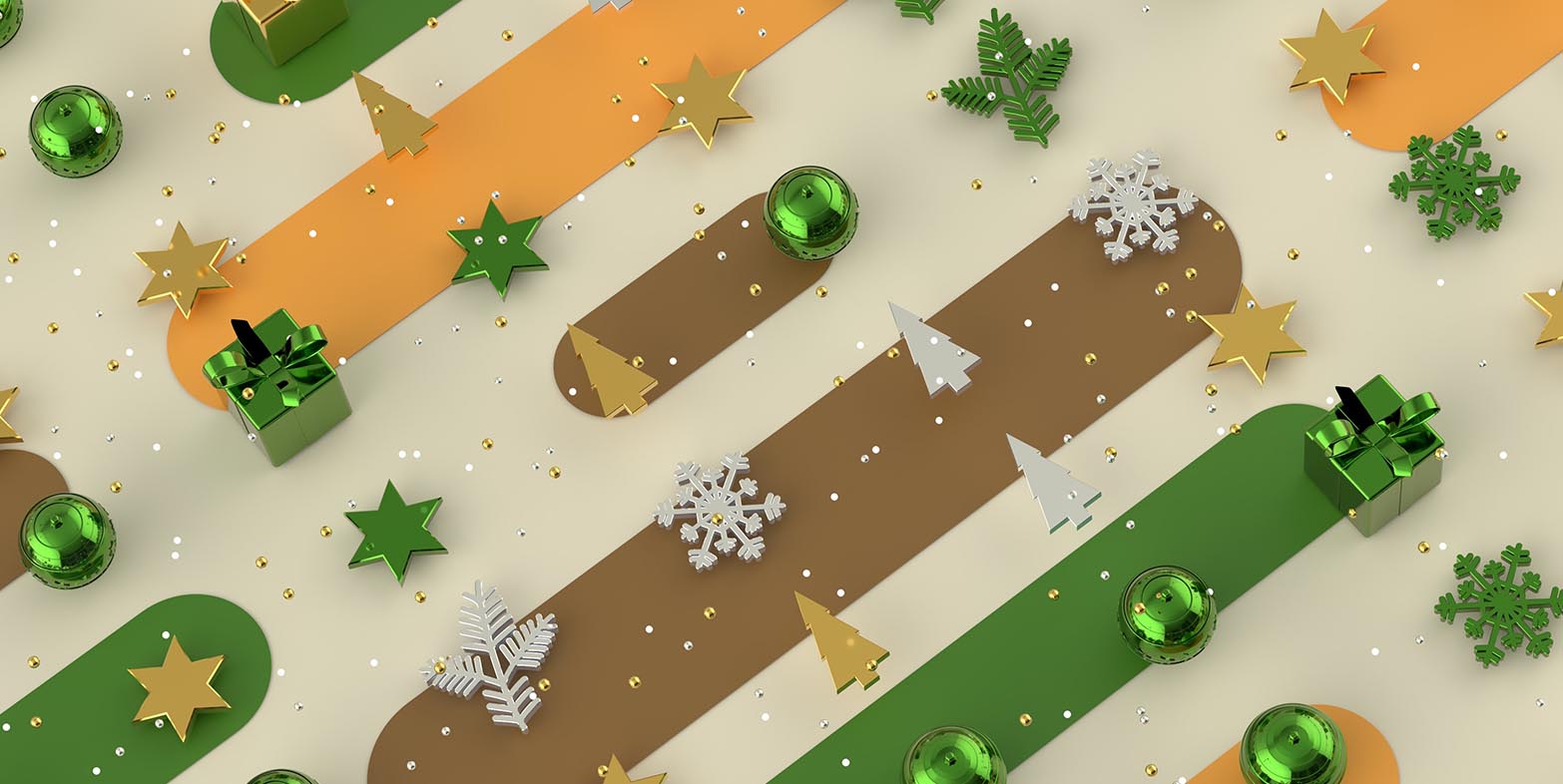 Web traffic spikes 38% in the first half of November. But Cyber Five traffic falls 13%. Black Friday sees 3x the traffic of a normal October day. Data centers and bots make their mark. Discover the trends and statistics 1.7 billion online visits reveal about the global 2022 holiday season. And get 4 key takeaways for online retailers to prepare for 2023 holiday shopping.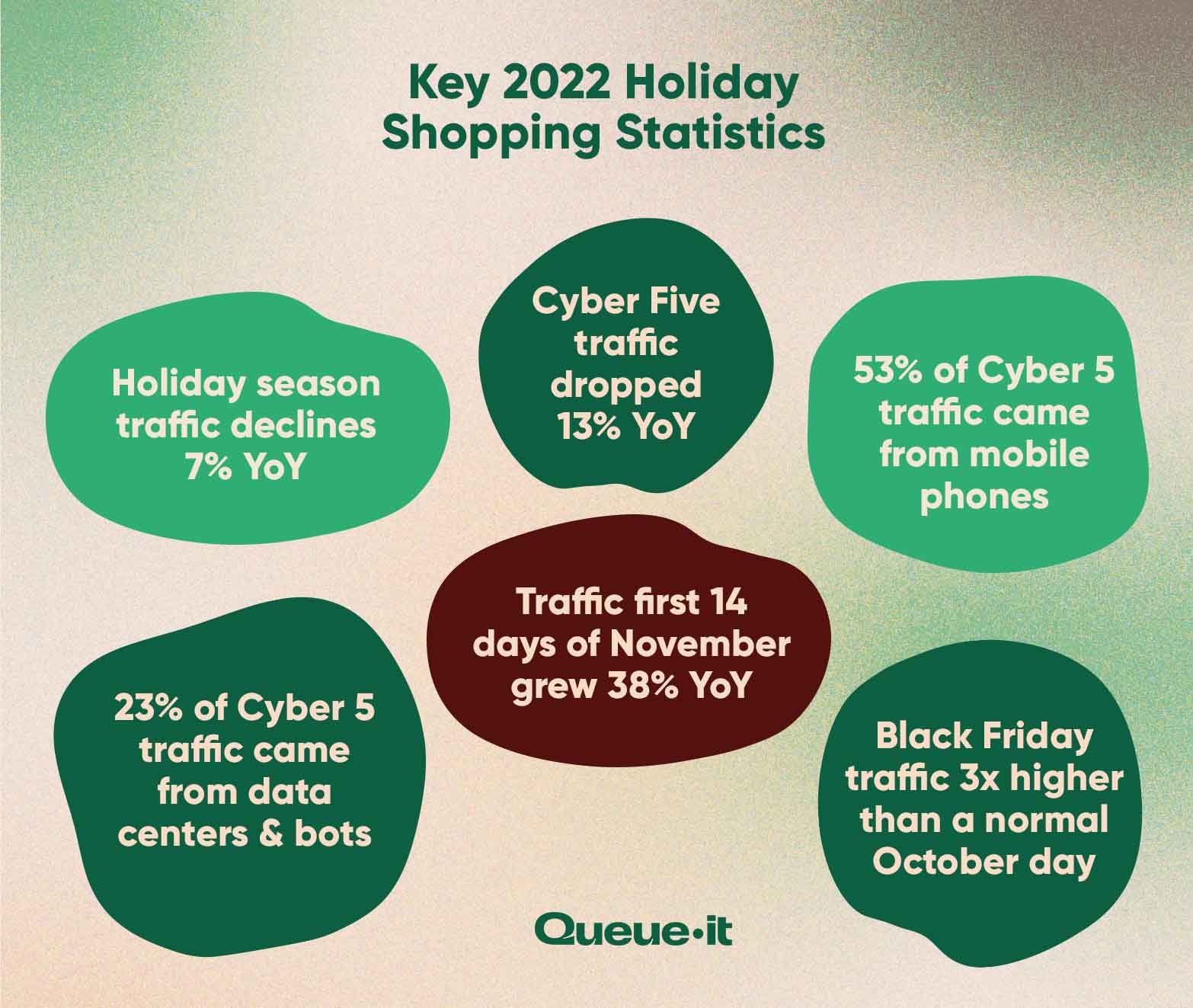 The 2022 Holiday Season saw the first YoY online traffic decline since Queue-it's annual traffic reports started in 2020.
Online retail traffic over the Holiday Season (Nov. 1 to Dec. 21) was 7% lower in 2022 than 2021.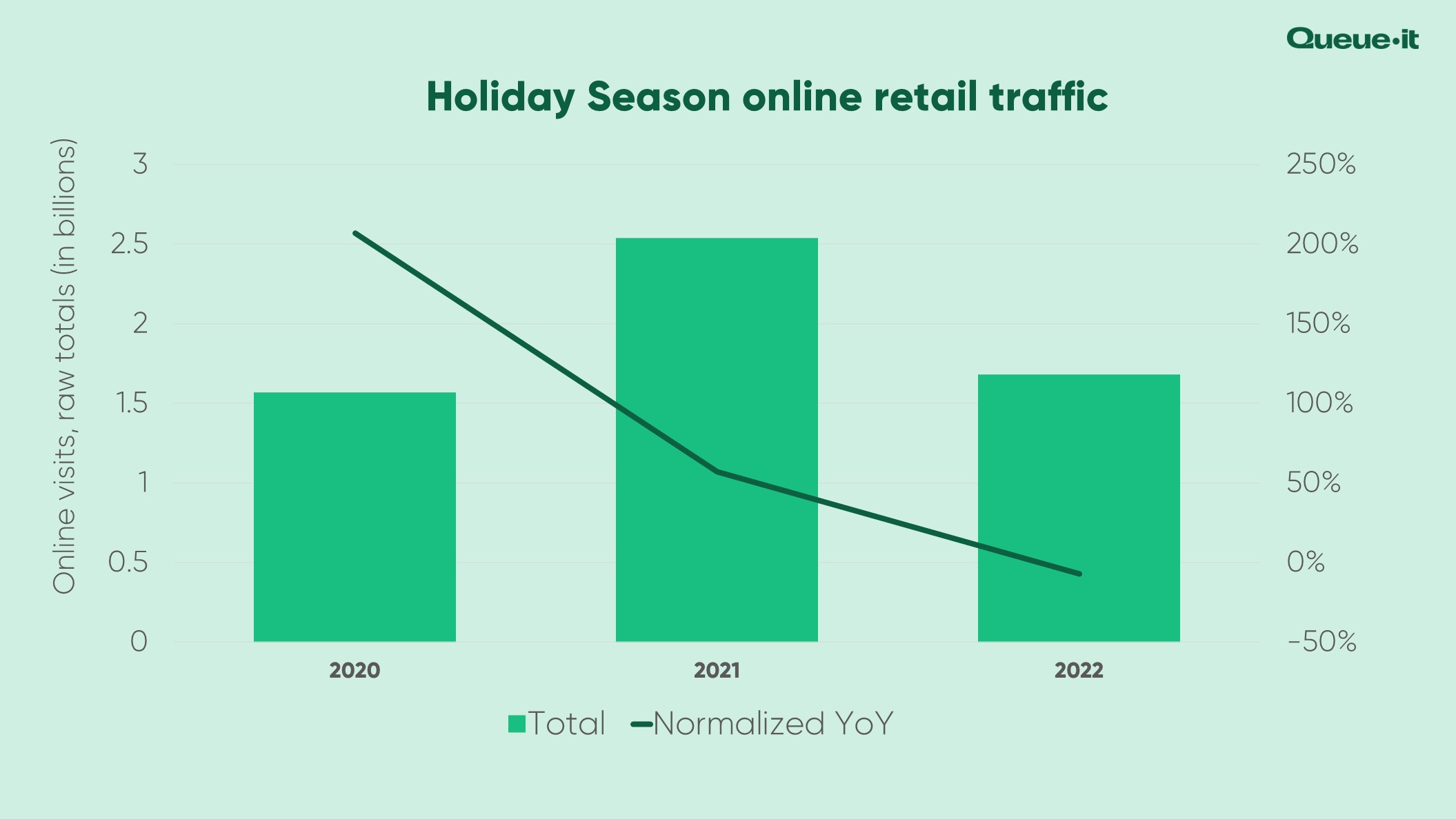 Despite this decline, Holiday Season traffic remained highly elevated compared to normal months. The average day across the Holiday Season period (Nov 1 – Dec 21) sees 1.5x traffic compared to the average September or October day.
The overall traffic decline may come as a surprise to retailers who've seen headlines about a 1.7% YoY increase in online spending in November 2022. But this number, from Adobe, isn't adjusted for inflation.
Adjusting Adobe's findings to match the 8.3% YoY increase in the U.S. consumer price index brings these numbers largely in line with the 7% decrease in online traffic Queue-it observed in 2022.
Surveys, spending data, and traffic data alike all suggest rising costs and economic uncertainty made their mark this Holiday Season:
But, before we jump to conclusions about ecommerce reaching peak market penetration, it's worth remembering that this slight 2022 decline in Holiday Season traffic comes after two years of unprecedented ecommerce growth.
Ecommerce traffic increased 207% YoY in 2020. In 2021, it jumped another 57%.
The 2022 Holiday Season is likely just a minor correction in ecommerce growth after a two-year boom.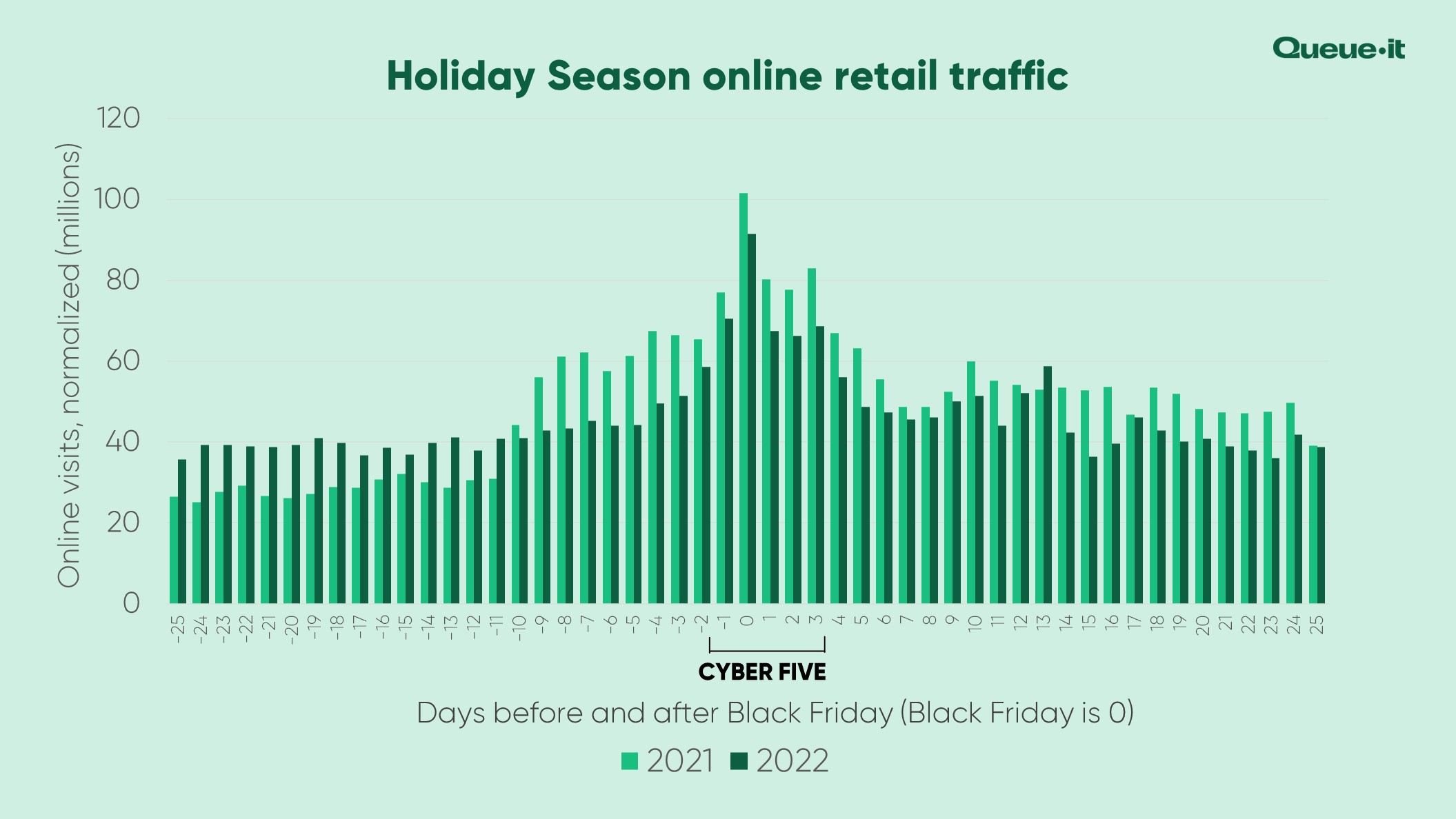 While the overall Holiday Season traffic levels were down, traffic at the start of November saw a massive surge.
The first 7 days of November saw traffic 47% higher in 2022 than last year.
And the first 14 days of November were up 38% YoY.
This push towards earlier Holiday Season shopping has been happening for years now.
But while last year it was attributed to supply chain shortages and concerns about COVID-19, 2022 demonstrates that the longer Holiday Season is an ongoing consumer trend.
Major retail players are pushing Holiday Season shopping earlier and earlier, and consumers are enjoying the peace of mind that comes with being prepared, and not spending their whole Holiday Season budgets in a day.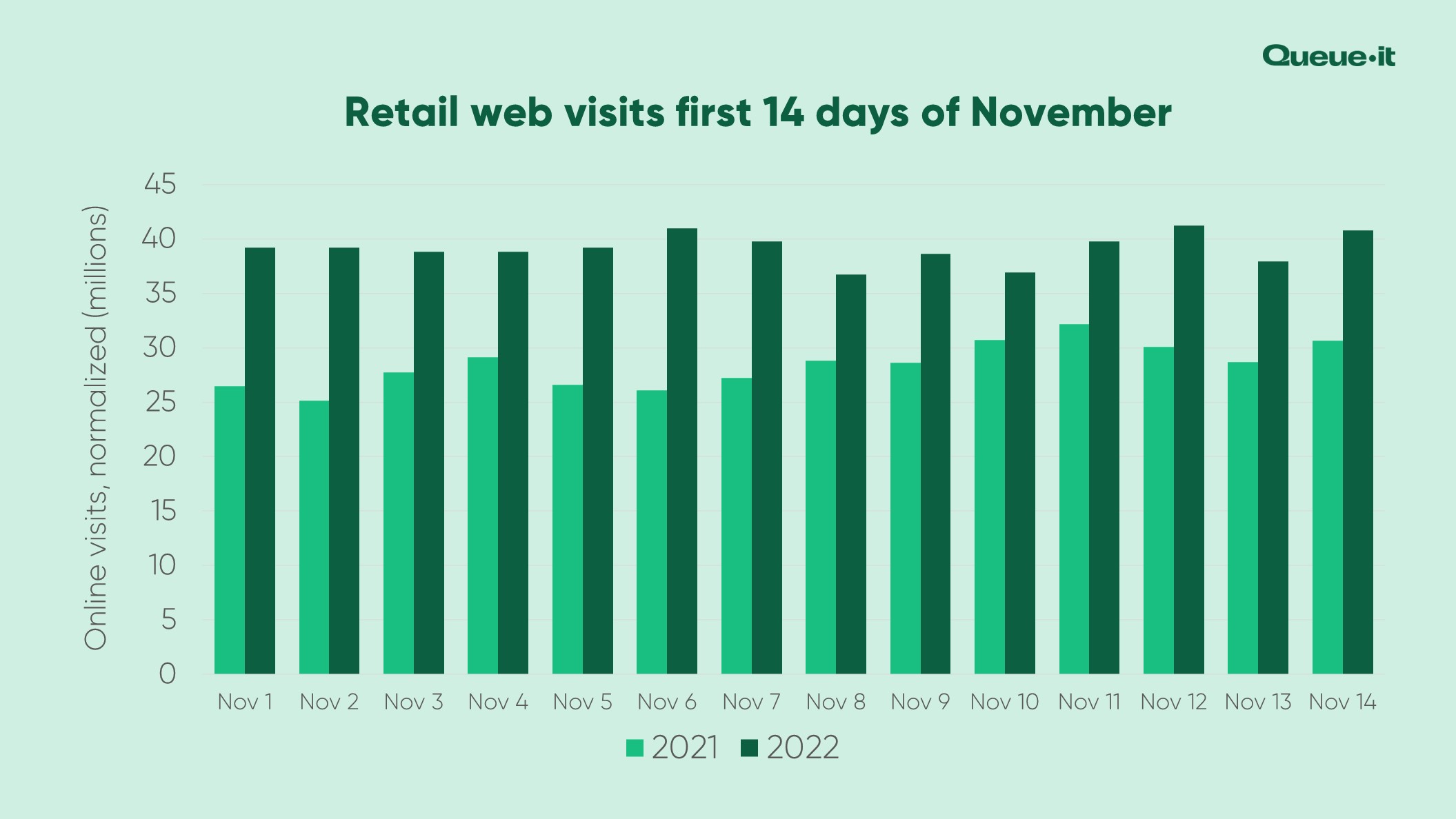 It's worth noting, however, that this is traffic data, not spending data. So, these earlier spikes may result from shoppers browsing stores and exploring deals without buying online.
Conversion rates are typically higher across Cyber Five (Thanksgiving through to Cyber Monday) than on regular days. And surveys show 81% of consumers research products online before heading to stores, stressing the importance of omnichannel.
Whether this higher online traffic represents higher online spend or not, it highlights the importance of visibility and marketing early in the Holiday Season. 
The traffic spike early in November had downstream effects on traffic throughout the Holiday Season. Where last year we saw traffic spike a full 7 days before Cyber Five, this year the week prior to Cyber Five was much more muted.
As the chart below shows, traffic was higher last year for every single day in the 7 days leading up to Cyber Five.
The 7 days prior to Cyber Five saw traffic decline 23% YoY. This stands in stark contrast to the first week of November, when 2022 traffic levels were almost 1.5x that of 2021.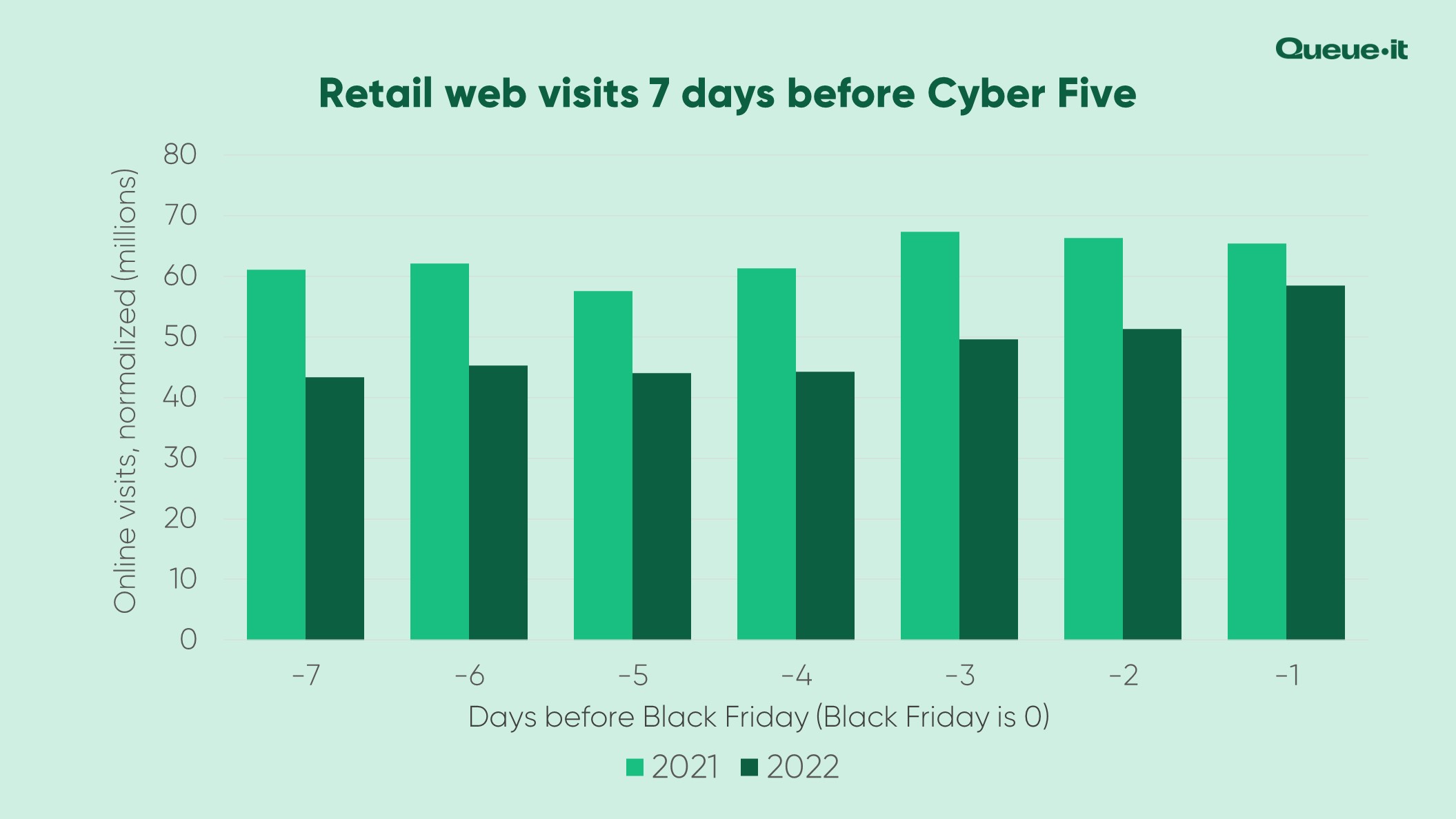 Despite the longer Holiday Season, Cyber Five's massive traffic peaks still dominated our Holiday Season data. Thanksgiving to Cyber Monday remained anything but normal days for online retailers in 2022.  
In fact, just over a quarter of all November web visits occurred across Cyber Five.

Reflecting the higher traffic distribution in 2022, though, that number is down from 29% in 2021.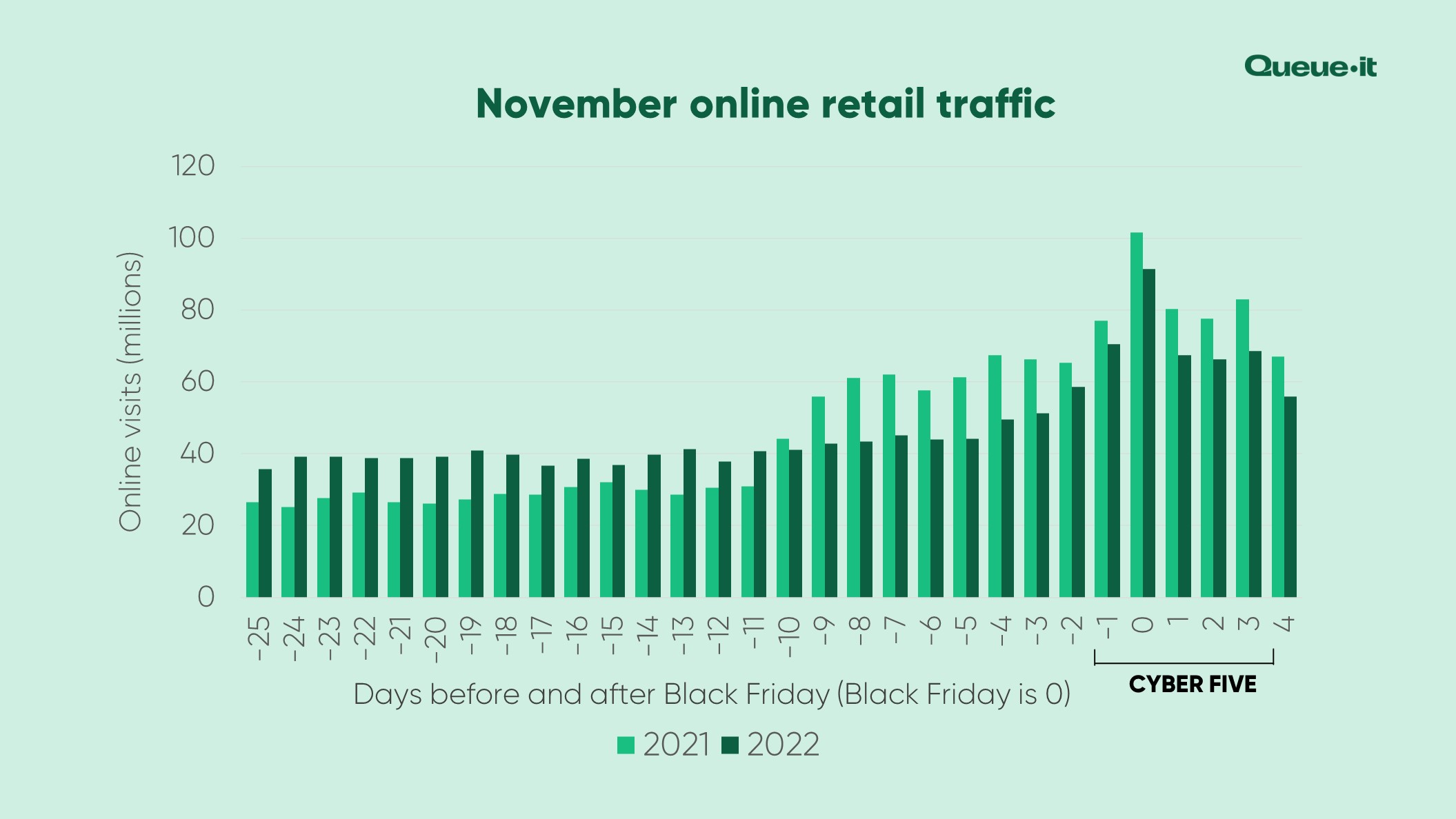 Cyber Five web traffic overall declined 13% compared to 2021.
Here's the Cyber Five YoY change breakdown:
Thanksgiving: -8.4%
Black Friday: -10%
Small Business Saturday: -15.8%
Cyber Sunday: -14.5%
Cyber Monday: -17.3%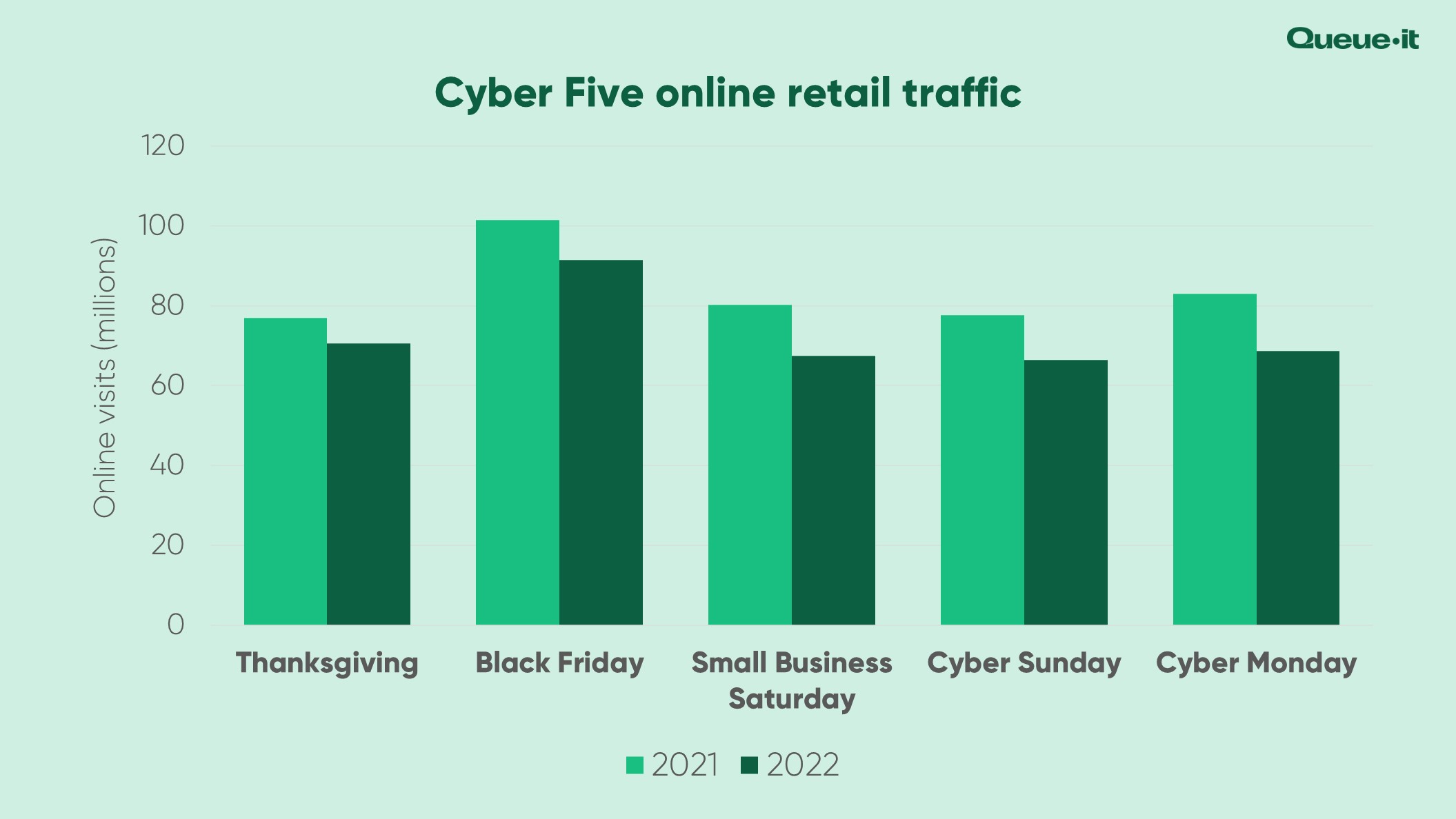 For the third year in a row, Black Friday was retail's biggest day in terms of online traffic.
In raw numbers, we tracked 66 million web visits on Black Friday. That's 3x (295%) traffic on an average day in October.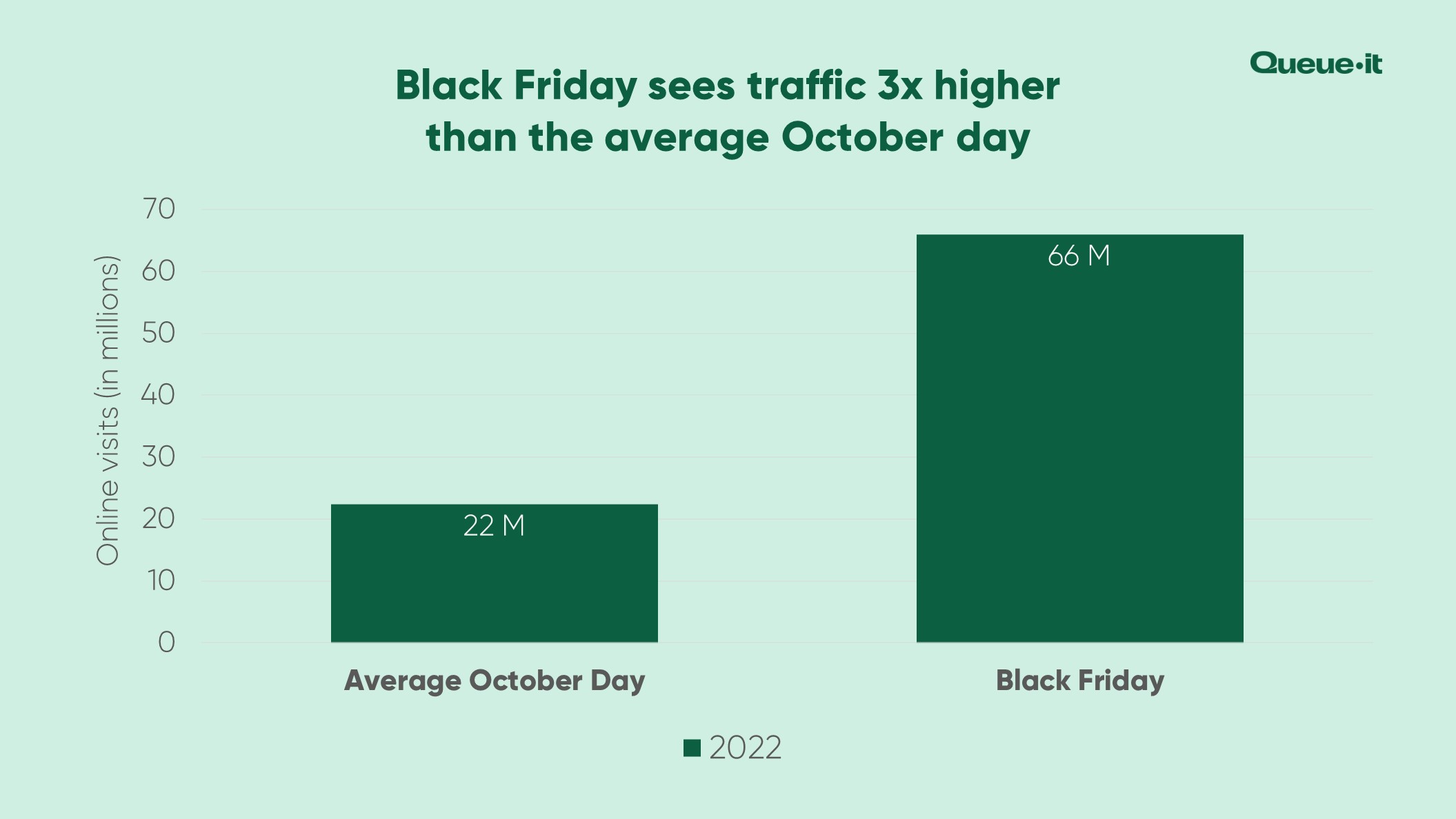 Black Friday traffic levels were more than double that of each of the first 20 days of November. They were also 30% higher than the second biggest day of the year (Thanksgiving).
While this all sounds impressive, traffic to online retail sites on Black Friday actually fell 10% YoY.
This is likely because of the larger traffic spikes earlier in the month—people have already done the bulk of their shopping—and a continued sign that the Holiday Season is no longer confined to one (or even five) big days.