Queue-it an Official Magento Technology Partner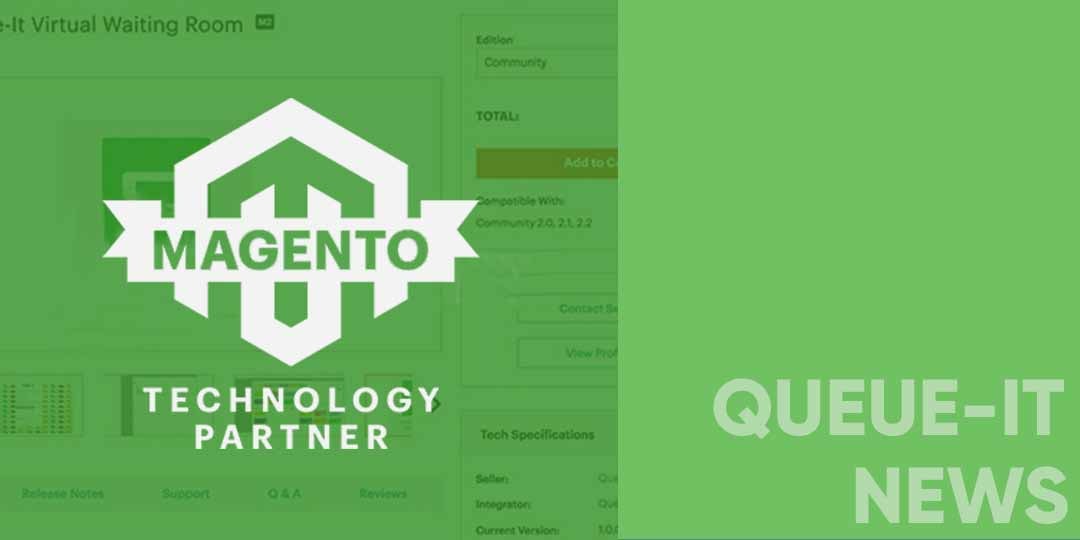 Leading virtual waiting room provider Queue-it is now an official member of the Magento Technology Partner Program. The partnership program recognizes premium technology providers in the Magento ecosystem that offer integrated solutions to fit an enterprise business's unique needs. 
With Queue-it's extensions, Magento commerce sites are protected against website/app slowdown or failure for their biggest online product launches, limited releases, and holiday sales. Merchants can implement Queue-it's virtual waiting room on the whole site or on the page level where they expect bottlenecks. This ensures websites are safeguarded exactly where they need to be when they need to be.
"At Queue-it, we are committed to providing Magento merchants with a unified solution to safeguard their website or mobile commerce site performance during massive traffic peaks, such as campaigns, flash sales, product launches or limited collection releases," said Niels Henrik Sodemann, CEO and co-founder of Queue-it. "During the past year, we've seen how well Queue-it complements Magento's core capabilities and we are excited to deliver these services to Magento merchants and brands on a global scale through the Technology partnership."
"We are pleased to welcome Queue-it as a Magento Technology Partner, said Ryan Murden, Head of Business Development at Magento, an Adobe company. "Their virtual waiting room technology is well-respected across industries and will help our joint merchants deliver great commerce experiences across peak periods."
Queue-it currently works with diverse Magento merchants around the world, including Harvey Nichols, DeinDeal, and SNIPES.
"Queue-it is the most consistent and flexible solution. It can adapt to our use cases," said Alexandre Branquart, CTO/CIO at DeinDeal. "Other solutions need you to adapt your use cases to the solution. But, the Queue-it system was able to meet all our requirements."
Find our specially developed extensions for Magento M1 and M2 on the Magento Marketplace or view the source code on GitHub. Maintain your website, brand reputation, and customer experience by utilizing Queue-it's virtual waiting room.