Quality at a good price. That's the goal behind DeinDeal, a Swiss-based ecommerce website selling high-end fashion and cosmetics products, tourism and travel deals, and localised coupons at up to 70% of their partners' sales price. With more than one million customers and 800,000 packages annually sent, these deals have proven to be popular among shoppers looking for the best deals.
Challenge
DeinDeal's biggest concern was the user experience on their Magento-based ecommerce website during traffic surges. Notably, DeinDeal had a designated 'Wow Week' that attracted unprecedented popularity due to the big discounts offered and promotion surrounding the event. They needed a solution to preserve the user journey through many use cases. Although Magento is highly scalable, the platform has capacity limits of its own. Scaling up was not a viable solution because of the unpredictable, temporary traffic load. It was both costly and did not react as fast as traffic was surging on their website.
"Not all components of a technical stack can scale automatically, sometimes the tech part of some components cannot react as fast as the traffic is coming. We have campaigns that start at a precise hour … and in less than 10 seconds, you have all the traffic coming at the same time. Driving this kind of auto-scaling is not trivial."
Alexandre Branquart, CIO/CTO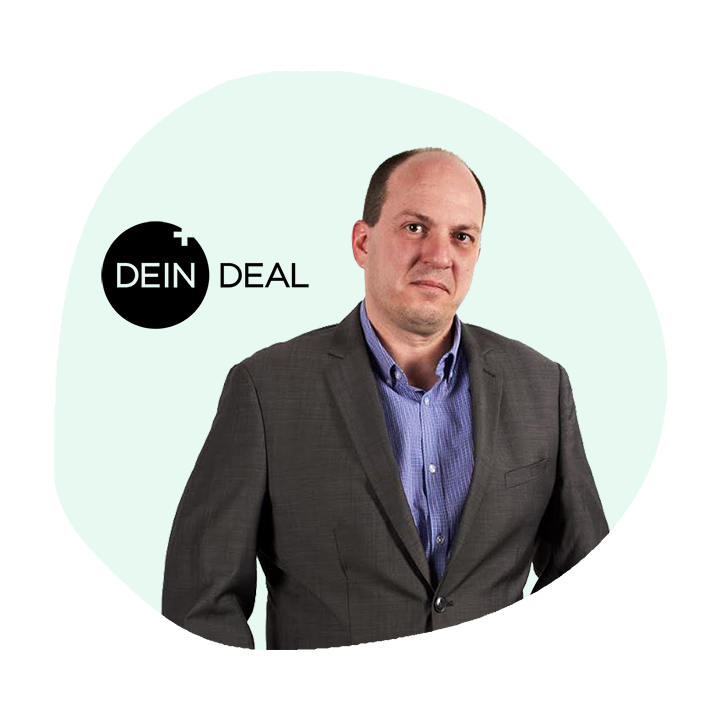 Solution
After researching various software solutions on the market, DeinDeal opted for Queue-it's virtual waiting room. What made Queue-it stand out was its fast implementation and the flexibility to accommodate the website's diverse use cases. The solution accommodated both planned events and protected the website during unexpected surges. On the technical side, not only did Queue-it provide server-side integration, but it also integrated with native mobile apps, which were additionally impacted by high traffic peaks.


"Queue-it is the most consistent and flexible solution. It can adapt to our use cases. Other solutions need you to adapt your use cases to the solution … But, the Queue-it system was able to meet all our requirements."
Alexandre Branquart, CIO/CTO, DeinDeal
Results
Using Queue-it has benefited DeinDeal on both a technical and business level. On the technical end, the company is now able to manage online traffic surges during high-demand online campaigns. On the business side, the waiting room provides a fair customer experience to waiting shoppers, even during the unpredictability of high-demand campaigns with limited stock. It created a sense of urgency on DeinDeal's customized waiting room page and provided information directly through the communication pane.


"The biggest benefit is driving the user experience. It's an amazing tool for driving and connecting to people … It drives a sense of urgency, it opens a communication channel with the customer through the communication pane and the waiting room page itself … This is really amazing for the business, because we can be creative and also communicate better with customers."
Alexandre Branquart, CIO/CTO, DeinDeal

About DeinDeal
DeinDeal AG, a subsidiary of publisher Ringier AG, and one of the largest e-commerce sites in Switzerland. In 2016, DeinDeal AG and My-Store SA joined forces in 2016 to become the Swiss leader in flash sales, providing the best deals 365 days a year.