How Rapha used a hyped product drop to reward loyal members & deliver fairness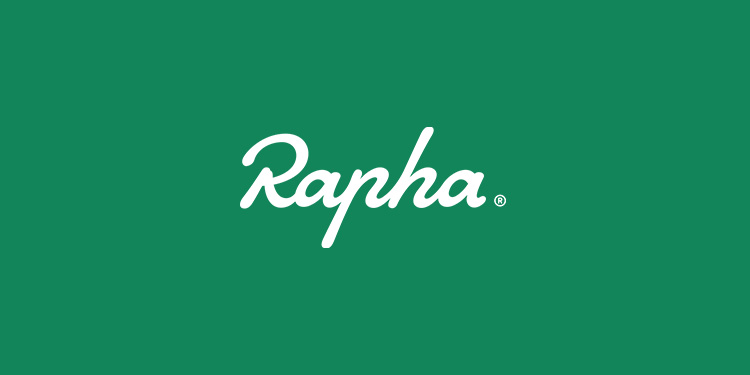 Rapha's fiercely loyal membership base means their cycling gear sees massive demand. So what happened when Rapha partnered with one of the hottest names in streetwear for an exclusive collab of on- and off-bike apparel? Discover how Rapha used Queue-it to deliver prioritized drop access and get peace of mind knowing their website could handle the hype.
Niche. Inaccessible. Exclusive.
These were words people associated with road cycling in 2004 when Rapha founders Simon Mottram and Luke Scheybeler opened their first pop-up store in Spitalfields, London.
The idea behind the store was simple: "bring people together and celebrate cycling," says Tristan Watson, a Software Engineering Manager at Rapha.
From the start, the first pop-up store was built as a social clubhouse rather than a store. Rapha refers to their stores as such. If you popped into a Rapha Clubhouse after work on a weekday, you'd see cyclists meeting over a coffee sharing tips about the best route or hottest equipment with the TV tuned into the Tour de France. For cycling fans, the pop-up Clubhouse was a gathering point to share their love with others and bring new enthusiasts into the fold.
The mission to promote cycling has been in Rapha's DNA from the start. They wanted to make cycling the most popular sport in the word—period. They would do this in part by making cycling more accessible and inclusive and by making the world's best kit to leave riders and professionals feeling stylish and confident in any weather conditions.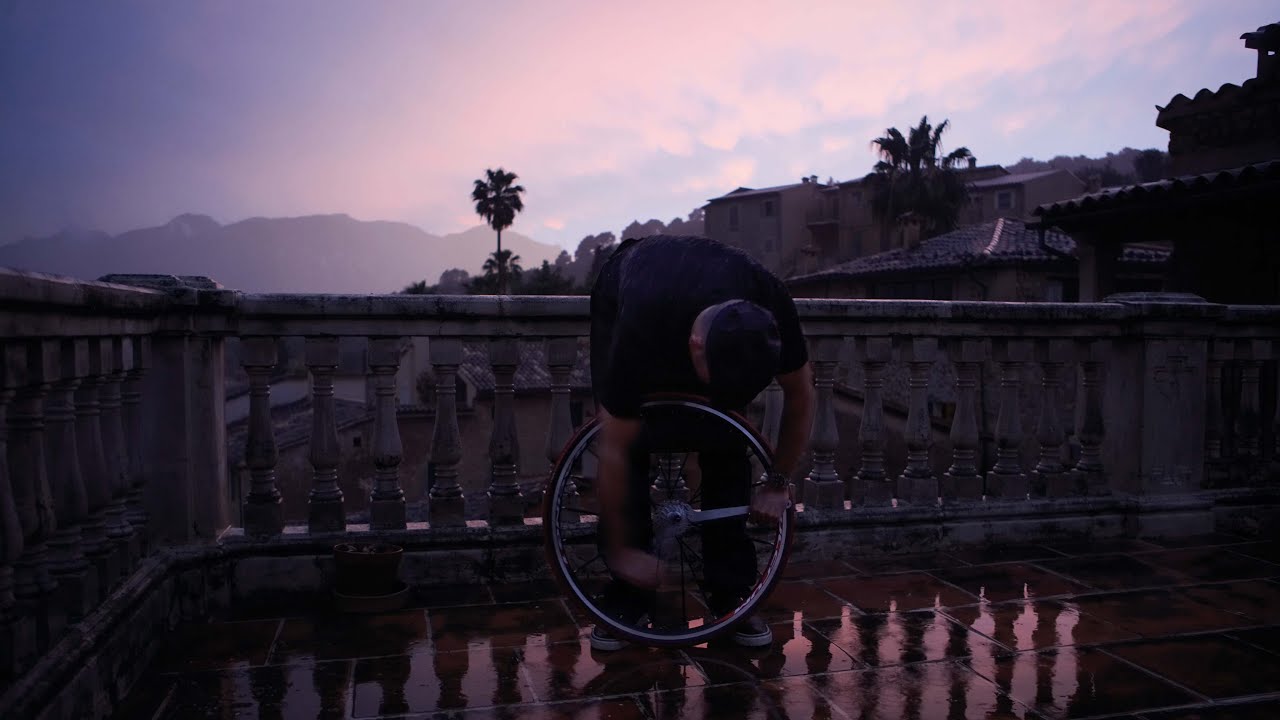 Rapha's model resonated, and the company grew. It established its first permanent store, then a network of Clubhouses around the world. Naturally, they wanted to reward their customers and give them a sense of belonging - so next came its own membership program known as Rapha Cycling Club (RCC).
"We use the Clubhouses and the RCC as a connection point and bridge," says Watson. "We connect individuals globally with a love and passion for cycling."
Rapha Cycling Club offers several benefits to their members such as :
Joining summits, étapes, and other Rapha Cycling Club organized rides and events
Access to a mobile application to connect with cyclists across the world and locally
Getting exclusive access to products (e.g. the Rapha cycling kit is RCC-only)
Getting priority access to partner collaborations
Bicycle hire at a reasonable price from premium manufacturers
The overall strategy behind getting people into cycling has its business benefits, too. New cyclists and engaged members build a real connection with Rapha's brand.
"We take brand loyalty seriously. We sell premium cycling and lifestyle apparel, but the core of our brand is based around cycling, and strongly supported by our Clubhouse network and the Rapha Cycling Club," says Watson.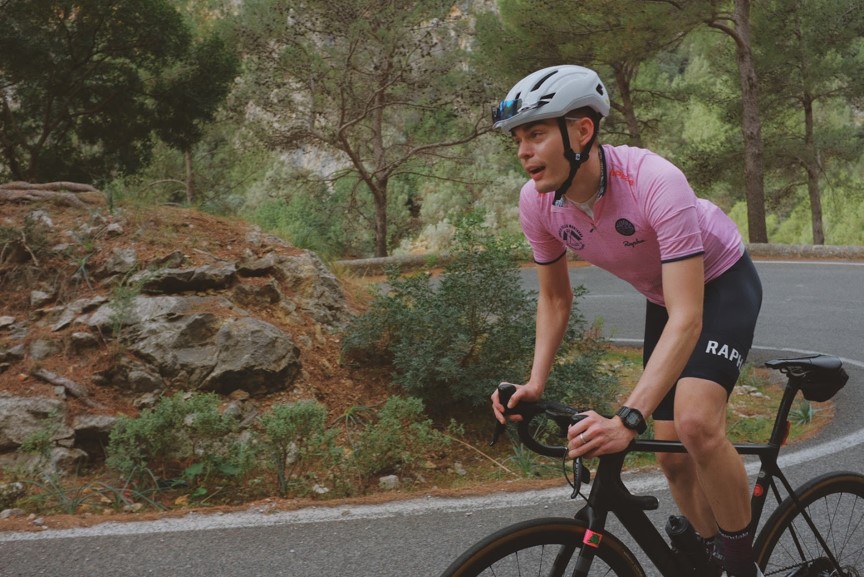 While Clubhouses are the cornerstone of the Rapha experience, it's not possible to open a physical store near every customer. That's why the main business channel is  online, which Rapha focused on to facilitate sales and scale the business.
And that's where Engineering Manager Tristan Watson and the technology team come in.
"Unfortunately, some of our members don't have access to a Clubhouse, and even those who do might still prefer the ease of shopping online," says Watson. The majority of Rapha's sales are direct-to-consumer, so Watson and the technology team know the website are crucial touchpoints for Rapha members.


Multiple times a year, in addition to normal ranges, Rapha drops a limited amount of exclusive products. The products are designed together with artists, professional athletes or other brands and have extraordinary demand. Collaborations help Rapha popularize cycling and promote Rapha's products to new audiences. RCC member's fierce desire for the hottest cycling products goes on full display.
"We want to reward our members, so we feel we need to make sure these drops have the best possible customer experience."
Tristan Watson, Engineering Manager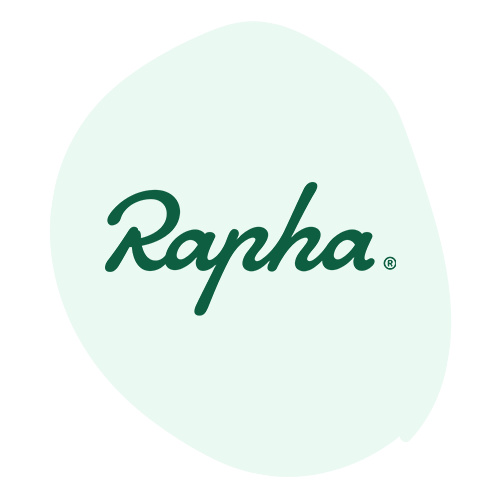 Rapha's early collaborations were for on-bike products — such as helmets, shorts, and socks you'd use while cycling. In early 2020 and again in 2022, Rapha geared up for a collaboration with one of the most-hyped brands in streetwear. This time the drop would also include off-bike products like hoodies, t-shirts, and footwear. The variety of products tapped into the scorching-hot market, which left Rapha's technology team unable to know how to adequately scale for a one off event.
"There are two problems you run into when scaling for higher traffic for a one off event," says Watson. "First, even if you run performance or capacity tests, it's challenging to predict live customer behavior. You'll always overprovision, which isn't efficient. Second, a legacy application makes it near-impossible to scale all parts of the system to the same degree. You're only as good as your least scalable system. Third, systems like inventory management require sequential steps like payment authorization that are often done by third parties, so there's an inherent latency there that just can't be shortened."
Due to the high volume of orders, there could be a risk that we oversell, which would cause a valued customer to rightly feel they have missed out. Any work to solve these would put huge strain on our wonderful but busy Customer Service team," says Watson.
The collaboration had been under a strict embargo, so the technology team had less time to prepare the customer journey with live products. "Our partner only releases using this product drop method. Their whole technology stack is built around selling out - fast. In our first meeting, they disclosed they had seen 100,000 requests every few minutes." says Watson. "Unlike the partner, we work in a more traditional sales model, meaning our infrastructure isn't designed to deal with the compressed traffic spikes you get during a 'hyped' drop."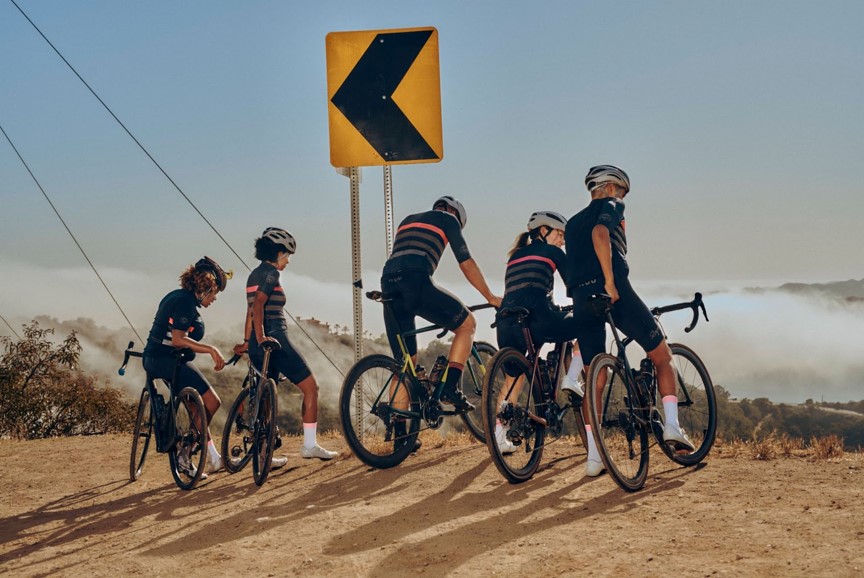 Rapha reached out to Queue-it to use a virtual waiting room for this drop. They integrated at the edge using the Cloudflare Workers Connector, which made the integration a breeze. "That was crucial for us because we could deploy it to production in  just two or three hours," says Watson. "The ease of integration helped us feel in control and prepared for the product drop event.'"
The July 2022 drop was complex, to say the least. Rapha had a requirement to release products in sync with their partner—across multiple time zones.
Rapha had a requirement to give the RCC members early access to the products. In Europe, for example, they let a larger number of RCC members into the sale at 11 a.m. Only when they felt confident members had gotten a chance to buy did they increase the traffic from non-member traffic.


"Running the sale with Queue-it in place made sure we achieved our goal of delivering an enhanced experience for our loyal members. We gave them the priority access we had promised them as a cornerstone membership benefit."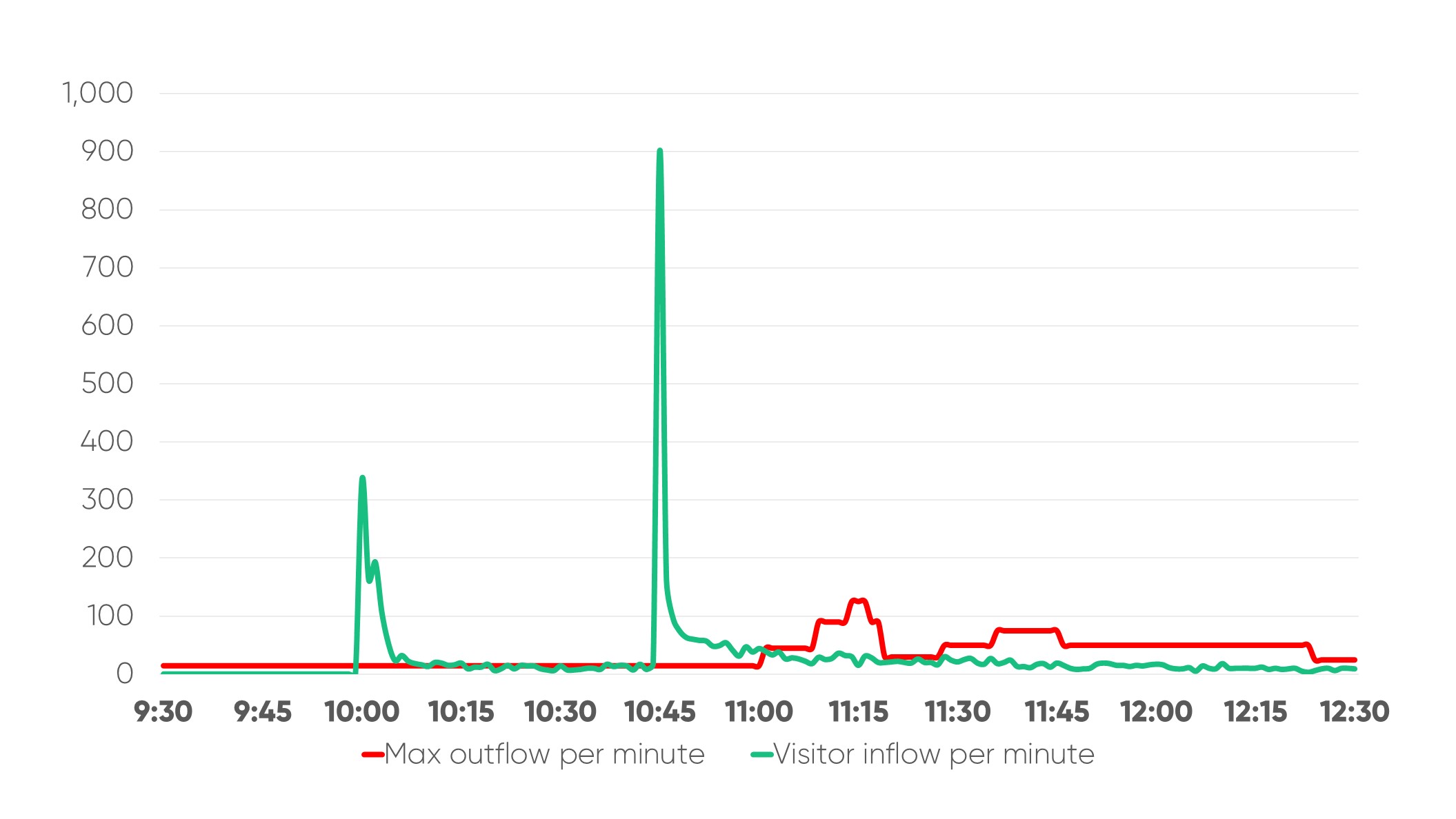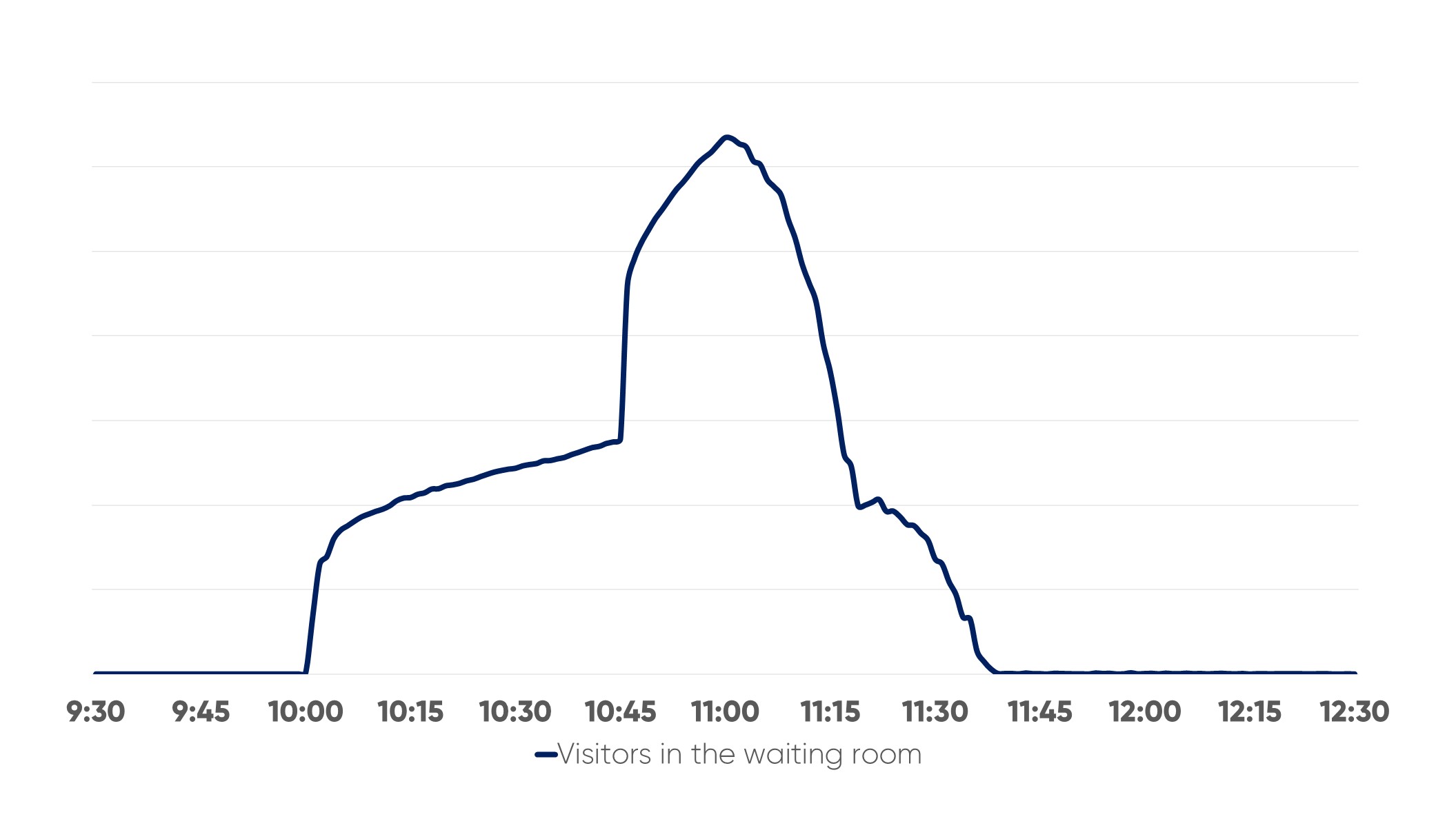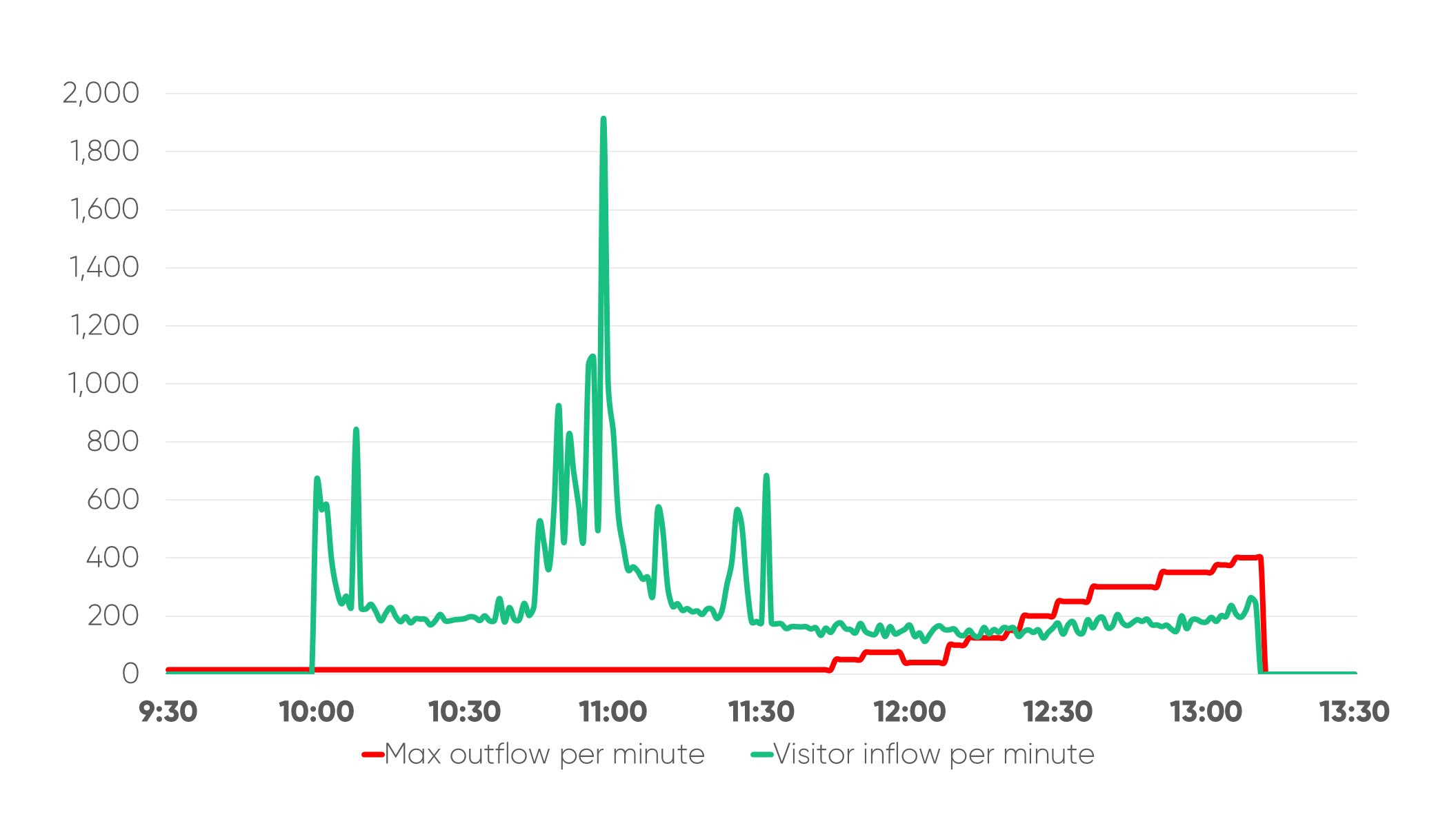 The analytics from Queue-it's virtual waiting room let Rapha visualize the size and wait time of each Waiting Room - giving them confidence RCC members were served first and had a real chance of getting their hands on the products they wanted.
This live-monitoring ability ensured the technology team could scale inflow to a value that  the inventory system could handle. And they avoided needlessly sending visitors to the Waiting Room after the inventory sold out.
At one point, Rapha were concerned they had allowed customers in too fast—people were taking longer than expected on the site after being redirected from the waiting room. "For an exclusive drop like this, it's hard to predict how customers will behave on your site until you're in the thick of it," says Watson. "Will they check out right away in a frenzy, or would they hesitate before purchasing a product? Queue-it gave us the control to reduce the outflow immediately, ensuring our customer experience was as expected even when visitor behavior didn't match our expectations.
"It was fantastic to have the Queue-it team on-hand during the event," says Watson. "We had to ensure that we had everything configured correctly to give us full confidence, which we did with the support team."


"The support experience was fantastic for the integration setup, configuration run-through, and the post-event debrief."

Rapha sold through all their collab products in the three hours they had allotted to the drop in the APAC, European, and U.S. markets, respectively. Crucially, the feedback from the RCC members and the partner were positive. "We were able to hit our availability, reliability, and response time KPIs. By keeping the site up and running with stock available we made things easier for the Customer Service agents too," says Watson.
That his team could accomplish this without overhauling their system was key, says Watson.


"Queue-it's a great bolt-on piece of infrastructure, completely dynamic to our needs," he says. "The virtual waiting room made much more sense than re-architecting our systems to try to deal with the insanity of product drops that take place a few times a year."

When asked what he'd miss the most if he couldn't use a virtual waiting room for Rapha's next sale, Watson had two clear answers: fairness and peace of mind.
"Our members expect to get the benefits they pay for," he says. "Queue-it helped us deliver the exclusive drop access members were promised and gave us the peace of mind the website would be there for them."


Watson's team has several projects on the horizon—leaning into mobile, creating more personalized experiences, weeding out legacy applications from their tech stack.
But fairness, loyalty, and product drops remain at the heart of Rapha's plans for the future.
"More and more companies see the benefits of the membership and product drop model," says Watson. In fact, over 90% of companies have a loyalty or membership program.
For Watson, that comes as no surprise. "We're proud to have had loyalty as the cornerstone of our company's DNA since 2004," he says. "Especially with all the changes to email capture, privacy regulations, social media algorithms, it's so important to have that opt-in membership scheme where a customer can say, 'I like your brand and want to be a part of it'," he says. "Early or exclusive access, like we did with this partner collab, is just one of the ways we cultivate loyalty, but it's a big one."


"We'll definitely be continuing to reward our members that way and keep fairness at the core. It's great to have Queue-it there as part of that journey."