How Kobe Lettuce "Captures every sale" during hyped influencer collabs & drops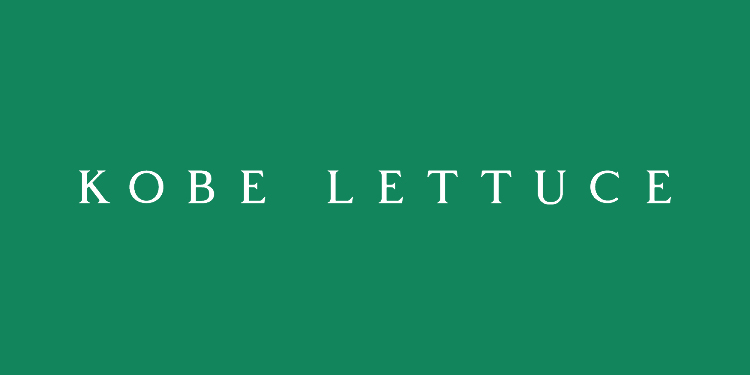 Product drops and influencer collaborations are the bread and butter of Kobe Lettuce, a fast-growing Japanese ecommerce fashion brand owned by Maxim co. But with massive hype comes massive traffic spikes, which "have always been a headache" for the brand. Discover how Kobe Lettuce uses Queue-it to handle these spikes and deliver a reliable, fair, and exciting drop experience for customers.
"Create excitement with internet technology." That's the mission of Kobe Lettuce, the hugely popular Japanese ecommerce brand that offers chic everyday apparel at a "petit price".
It's safe to say Kobe Lettuce is fulfilling this mission. In the highly competitive market of affordable fashion, the brand is a leader in creating hype, reaching new customers, and generating engagement. They've embraced emerging digital channels to create compelling in-house content and mastered contemporary sales strategies like product drops and influencer collaborations.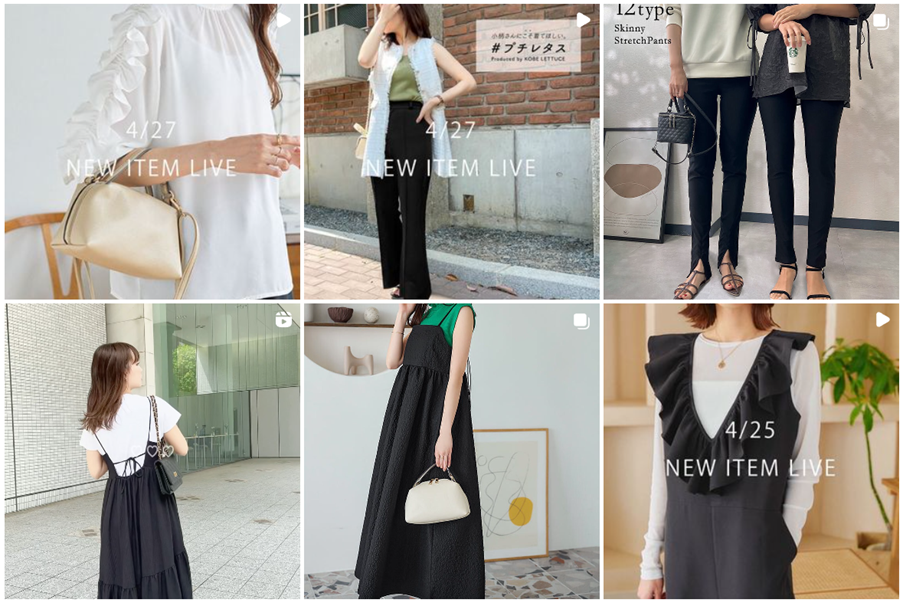 Founded in 2005 in Kobe, a city recognized as a hub of fashion, Kobe Lettuce's mission has driven rapid growth among its target audience of young female fashionistas. But as the brand's popularity grows, so too does the traffic that floods its site when a new product drop or influencer collaboration goes live. And with 90% of Kobe Lettuce's revenue coming from online sales, it's crucial the website remains online, fast, and free from errors during these hyped sales events.
We sat down with Junji Hayashi, the CEO of Maxim co. (Kobe Lettuce's parent company), to hear how Kobe Lettuce uses Queue-it's virtual waiting room to tackle the traffic spikes their high demand drops and influencer collaborations attract.


"Traffic spikes have always been a headache for us," says Hayashi. "Especially collaborations with influencers, which cause peaks in the blink of an eye. We took the threat of these spikes seriously because website crashes and slowdowns were leading to lost sales opportunities and the added costs of getting the site back online. We were also afraid that it would eventually result in losing trust from our customers and collaborators."
The problem of traffic spikes is not a new one for Kobe Lettuce. Since launching their site in 2005, they've had to scale up operations and update systems several times to handle ever-growing demand. But even with these improvements, Hayashi explains, "the load just outgrew the renewed capacity as the traffic became bigger and as we added more functions to the website."
While searching for a more sustainable solution to these sudden traffic peaks, Kobe Lettuce's team discovered virtual waiting rooms. Preferring to build solutions in-house, they got to work and built their own waiting room. But as Hayashi told us, this in-house system faced several difficulties.
"Our first waiting room was on the same server as the rest of the infrastructure, so the capacity was limited. Also, it was difficult to get fine-turned control. We tried to make a system where we divide the visitors into groups and send them one after another at equal intervals, but it didn't work so well. It was in the middle of this struggle that we heard from Queue-it."


Queue-it's virtual waiting room enabled Kobe Lettuce to increase their capacity by holding traffic off their infrastructure and offer control with a fair and reliable flow of traffic from waiting room to website.
Kobe Lettuce implemented Queue-it and quickly started using the waiting room on a weekly basis, mostly in collaborative drops with influencers.
"Our server is almost completely free from downtime after introducing Queue-it," says Hayashi. "The website stays online no matter the traffic and captures every sale."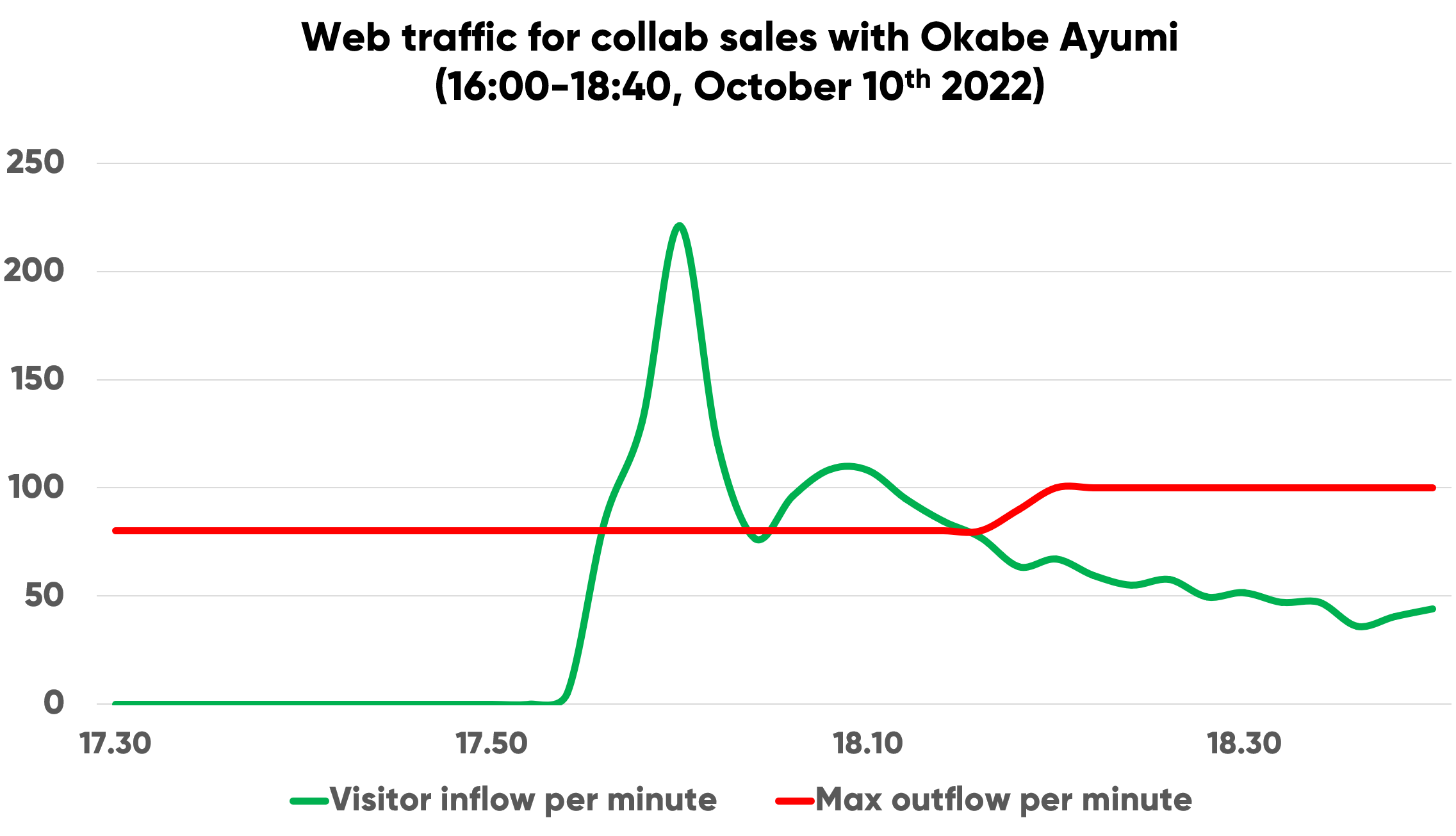 While Kobe Lettuce previously handled demand by scaling their systems and replacing infrastructure, the waiting room offered a simpler and more efficient way to deal with traffic peaks, Hayashi said. 
"We were not completely convinced with scaling up or changing ecommerce infrastructure because it requires a lot of resources. With Queue-it, we can efficiently protect against traffic peaks. Overall, it's helped us save about 1 million JPY."
Junji Hayashi, CEO, Maxim co.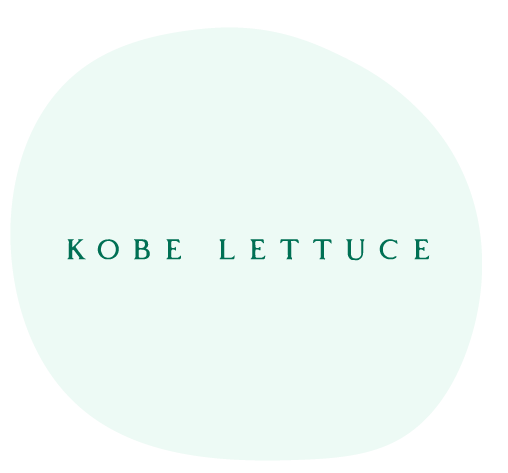 He adds that Queue-it's ease of use reduced the stress faced by the technical staff during their frequent product drops.


"No code change was needed to manage traffic. It's a major change from our in-house solution, where our engineer had to make a code change for every redirect. They no longer need to sit in front of the screen all the time. It's also simple enough for non-technical staff to operate, so we can allocate our internal resources more smartly."


Kobe Lettuce's customers were quick to praise the new waiting room's informative and customized design, Hayashi says. "It shows where they are in the queue and the remaining wait time, which gives them comfort compared to no communication. We also matched the design to the brand's tone, so they don't feel like they're sent to another website."

The detailed information on the waiting room, Hayashi says, has also become an unexpected marketing tool that generates hype through social proof.


"We've had some people tweeting something like 'Wow, there are 5,000 people in the queue!' This helps promote how popular our products are."

One of Kobe Lettuce's collaborators, Misato Mizukoshi, even posted a YouTube announcement prior to her collaboration resale, where she explained how the waiting room works and its benefits.
The video helped fans familiarize themselves with the solution before the sale, and the video received many comments praising the effort that went into improving the system. While Hayashi says this was unplanned, it helped Kobe Lettuce create a valuable touchpoint with the customers and showed how positively the solution was received.




The mission of creating excitement through internet technology is at the heart of everything Kobe Lettuce does. Maxim has long been among the leading digital players in the Japanese fashion industry, and they've successfully developed Kobe Lettuce as a digital-first brand by appealing to young consumers and enhancing shopping experiences. The waiting room is just another example of how they practice their mission, as they use it to build hype, ensure fairness, and deliver a reliable user experience.
They've recently launched a new version of Kobe Lettuce website with improvements to design and user experience. "Digitalization is transforming the fashion industry and many technical innovations have happened in the last few years. As an ecommerce-driven company, we want to take the lead in this wave while remaining true to our mission of providing excitement for the customers."