Queue-it CCO Camilla Ley Valentin wins Data Innovator Award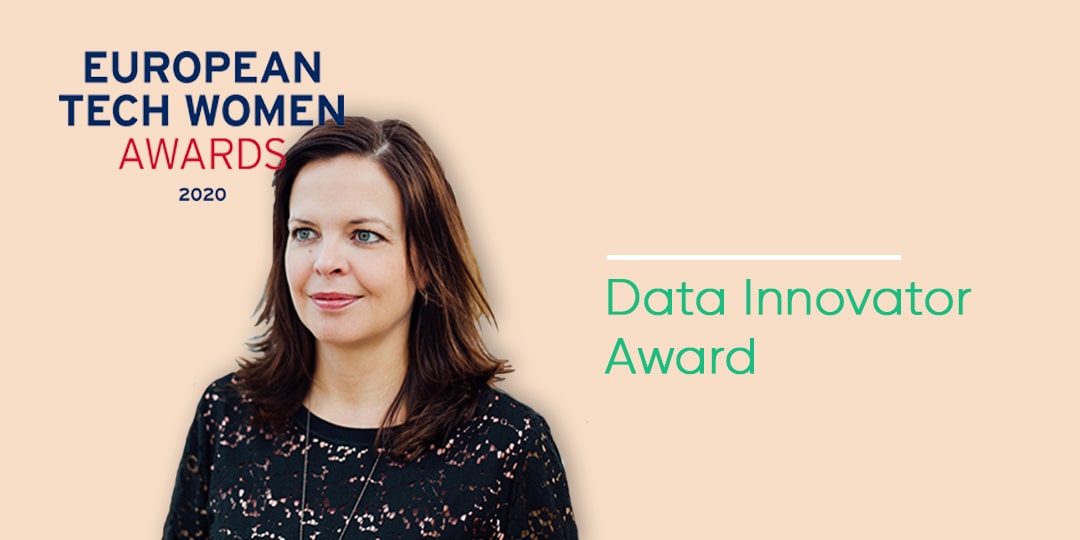 Queue-it Co-founder and CCO Camilla Ley Valentin was awarded the 'Data Innovator' prize at the first European Tech Women Awards during the London Tech Week. The awards recognized the extraordinary achievements of 24 European women in the field of technology.
The first ever European Tech Women Awards, hosted by the United Kingdom's Department for International Trade (DIT), took place on September 2, 2020. The awards highlighted the excellence and achievements of 24 women working within the technology sector.
Camilla was one of two winners from Denmark; the other being Natasha Friis Saxberg, CEO of the Danish ICT Industry Association at IT-Branchen. Winners also come from Austria, the Czech Republic, Germany, Hungary, Ireland, Israel, Italy, Slovakia, Spain, Switzerland, and the United Kingdom.
Their fields of expertise also range widely from mathematics, IT, artificial intelligence, engineering, and many others.
The event, taking place during this year's virtual London Tech Week, aims to promote the United Kingdom's diversity and willingness to champion women leaders, celebrate winners' extraordinary accomplishments, and foster young talent to become the next generation of tech leaders.
Prior to the awards ceremony, Her Majesty's Trade Commissioner for Europe Richard Burn said:
The European Tech Women Awards is hugely important to DIT as a demonstration both of our support for female business leaders, and of technology as a critical engine of growth for the UK economy. Over 40% of our tech services exports are to the EU and we are creating valuable tech partnerships across the DIT's Europe region. These awards showcase 24 remarkable success stories from women entrepreneurs in 12 European countries…Please join us as we hear the inspiring stories of their success!
As part of the European Tech Awards, Camilla was also part of a panel discussion on championing diversity in the tech sector through empowering women. Other panel participants involved included Head Stemette and Co-Founder of STEMettes, Anne-Marie Imafidon; Chief Life Cycle Engineer at Rolls Royce, Amanda Heslop; and Founder and CEO of Aj ty v IT, Petra Kotuliakova.
Topics discussed included the panelists' personal journeys into tech, and the advice they would give to women looking to get into the industry.