Black Friday guide: Discover how to avoid costly website & app crashes on your busiest sale days. Download guide here!
What enterprise ecommerce essentials are you missing?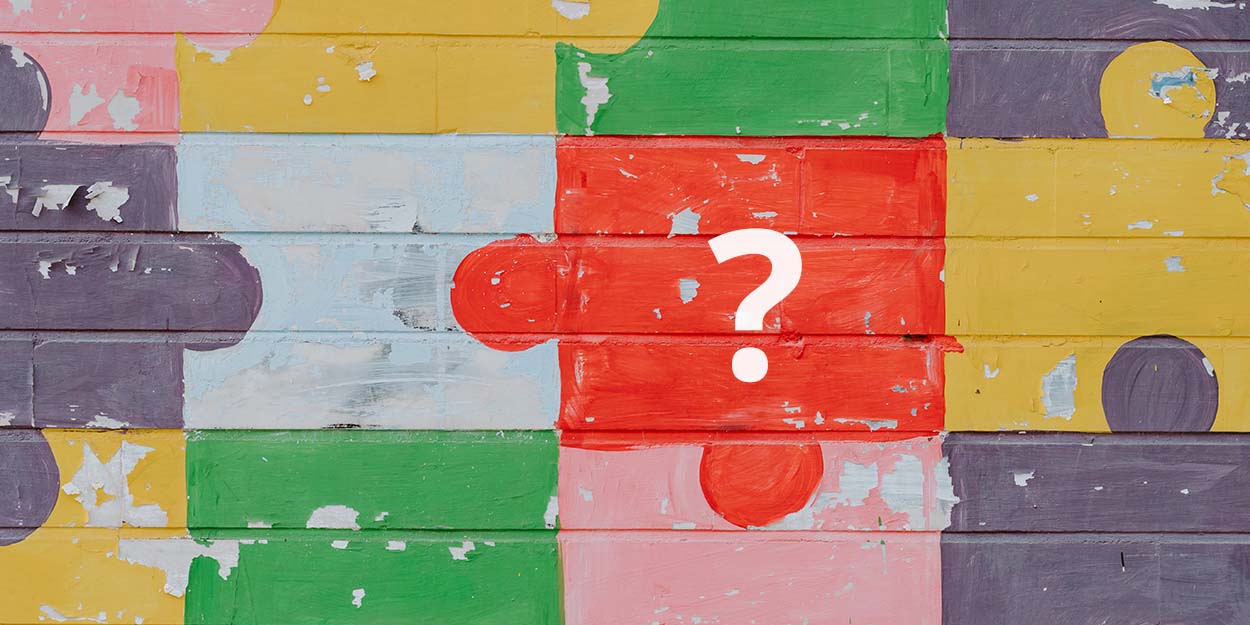 Retail is increasingly moving online to create both a safe and efficient shopping experience. But that means there's more pressure than ever for managers to make sure their websites are both fast and functional. What tools do enterprise ecommerce businesses need in order to achieve this goal?
Your ecommerce site and your tech stack: Why is it so important?
Before discussing solutions for your enterprise ecommerce business, we wanted to briefly touch on your ecommerce site's tech stack. Your tech stack is the very foundation of your website, affecting how everything functions -both behind the scenes and in front of your shoppers. From the very start, it's crucial that your website isn't built like a house of cards.
Retail is increasingly moving online to create both a safe and efficient shopping experience. But that means there's more pressure than ever for managers to make sure their websites are both fast and functional. Shoppers won't settle for anything less:
47% of customers expect a website to load in 2 seconds or less
There's a 103% increase in bounce rate with a web page load time delay of 2 seconds
79% of customers who are dissatisfied with website performance are less likely to make a repeat purchase
If you want customers to stick around and continue purchasing from your ecommerce website, you've got to invest in your technology stack.
For a more technical overview of how you can build performance into your tech stack and make your website scalable, we recommend the following articles:
RELATED: Optimize your website performance with these 11 expert tips
RELATED: Website failure under load? This is why
What ecommerce tools does your enterprise business need?
1. Use a content delivery network (CDN)
As we've mentioned time and time again, this really should be a given.
Moving all your static resources to a content delivery network (CDN) is by far the easiest way to get more performance out of your server. That way, your web server can do what it already should be doing – serving dynamic content. Yet many of the sites we've seen have not done this.
And while CDN were developed to serve static content, they've become so much more. They've essentially become small cloud infrastructures providing multiple services, including load balancing, DDoS protection, analytics. Altogether, this means that it's now possible to offload more of your website onto CDN providers' infrastructure, resulting in lower strain on your servers.
Really, a CDN should be a no-brainer for your enterprise ecommerce business.
2. A virtual waiting room
A virtual waiting room is a cloud-based service that allows you to control traffic surges, implemented at the site level and/or on specific pages. If traffic exceeds your capacity, shoppers can be queued and then passed back into your website in a controlled, first-in, first-out order.
This allows you to manage large amounts of traffic without the risk of slowdowns or crashes. Optimally, a virtual waiting room will also keep customers informed while on the waiting room page with information on wait times and number of people ahead in the line.
A virtual waiting room often act as a complementary service to CDNs and load balancers, managing site inflow to ensure you gain control over the distribution and speed of visitors through your website.
RELATED: What is a virtual waiting room?
3. Shopping cart software
For many online businesses, shopping cart software can be an excellent addition if you want to add a product catalogue to your website, allowing online shoppers to gather a list of items for purchase.
Once your customer decides it's time to buy, the shopping cart software calculates the total order, including transport, postage, and packaging. Additionally, the software can provide limited merchant tools, a virtual storefront, and payment gateways.
Some of the biggest names in shopping cart software include BigCommerce, Shopify, WooCommerce, and Magento.
4. Customer relations management software (CRM)
Many enterprise ecommerce businesses need an effective and easy solution to track information about their customers, especially those that keep coming back. And that's where customer relations management software (CRM) comes in.
The software helps ecommerce managers collect customer data across different platforms in order to help you identify trends and insights about your shoppers. This kind of knowledge can give you a better idea of how to drive your business, to keep customers coming back, and drive sales growth.
Some popular CRM integrations include Salesforce, Microsoft Dynamics, HubSpot, Zoho, and InfoFlo.
5. Inventory management software
In an industry as competitive as ecommerce, it's not always just about keeping your stock full, but maintaining it at a level optimal for demand. To help with this part of business, enterprise ecommerce managers should invest in an inventory management software solution.  
Inventory management software ensures your business can track, manage, and organize your product sales and other inventory processes. Without accurate accounting of the inventory your business has, and what's needed to complete current and future orders, it becomes even harder to turn a profit or generate growth.
Some of the biggest names in inventory management include Square for Retail, Lightspeed POS, NetSuite, and ShopKeep.
6. Bot protection solution
As an ecommerce business, you obviously want your products to sell. But sometimes popular products get unwanted attention in the form of bots. You can take measures like blocking or enforcing Google's reCAPTCHA on traffic from known bot hosting providers. But you might want also to consider a bot mitigation solution to target both their speed and volume advantages, and make operations more costly for bot operators.
There are solutions on the market that provide sophisticated protection. Tools that validate biometric data like mouse movements, mobile swipe, and accelerometer data to separate bots from real users, and then feed that data into machine learning algorithms.
Consider looking into retailers like Perimeterx, Imperva, DataDome to fight against the unfair experience bots create.
On another note, while it's not a complete substitute for a bot mitigation solution, a virtual waiting room (number 3 above) also has features in place to neutralize suspicious traffic and to ensure websites serve genuine customers, not bots.
RELATED: Bad bot protection
Do you have a bot problem? Get your free guide to uncover the risks of bots & discover how you can beat them
7. Email marketing software
Email marketing remains one of the most effective sales generation tools in ecommerce. As such, a proper email marketing platform is a crucial solution for your website.
Email marketing software serves as your hub for everything related to your email campaign, and it gives you the analytics to report on specific metrics to determine if your campaign was a success.
In addition, email service providers help you avoid spamming, ensuring their platforms maintain strong email address reputations and messages sent through the platforms aren't rejected.
There are many great email marketing solutions out there for your enterprise ecommerce business, including MailChimp, CampaignMonitor, MooSend, and Emma.
RELATED: 23 best practices to send effective ecommerce email newsletters
8. Social media monitoring
It's next to impossible to be an online retailer without also investing in your social media presence. Presence across all platforms is an expectation and a major driver in molding a strong relationship with your potential client base.
But it can be tricky keeping track of all platforms, including any mentions of your brand name. You may end up missing a variety of messages that only mention your brand by a variation of your name.
Consider using a social media monitoring tool to help you streamline all of your brand's mentions and search parameters into one place so you can quickly respond to customer feedback, developing a social media strategy based on your insights, and even identify potential brand advocates.
There are many fantastic social media monitoring tools to choose from, including Hootsuite, Buffer, or SproutSocial.
For many enterprise retail businesses, ecommerce will be 2021's cash cow. Now more than ever, you need to invest in the right tools to prepare your website for success in the new year. We hope this piece has highlighted the solutions you need to include as part of your enterprise ecommerce website's arsenal.