Queue-it completes AWS Foundational Technical Review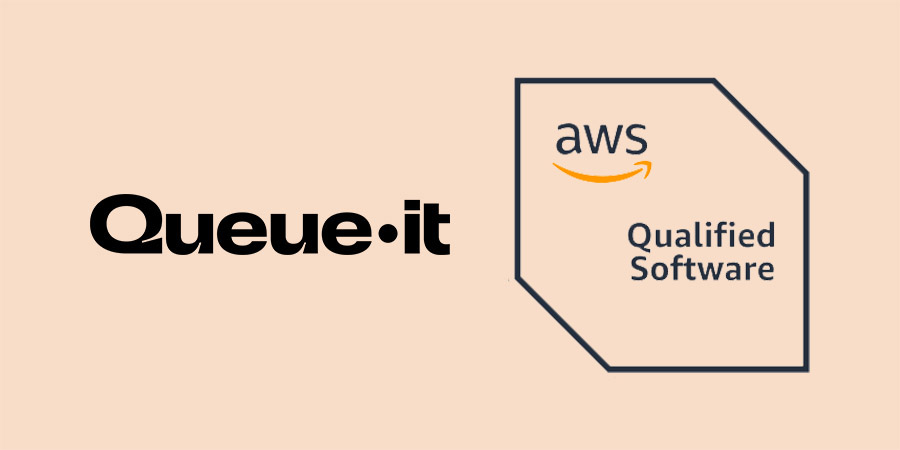 Successful technical review demonstrates the robust security & reliability of Queue-it's virtual waiting room.
Copenhagen, Denmark (July 10, 2023) —Queue-it, the market leader in virtual waiting room software and services, today announces the successful completion of the Amazon Web Services (AWS) Foundational Technical Review (FTR). This achievement means Queue-it meets the security, reliability and operational excellence standards outlined in the AWS Well-Architected framework.
The AWS FTR is a rigorous evaluation of an organization's infrastructure, architecture, and security practices. Completing the FTR ensures Queue-it adheres to AWS best practices and guidelines and allows AWS customers to choose Queue-it's virtual waiting room with confidence.
"We're delighted to have successfully completed the AWS Foundational Technical Review," says Peter Jacobsen, Chief Technology Officer at Queue-it. "This endorsement is a testament to our ongoing efforts in delivering a robust and secure service capable of helping the world's biggest businesses handle web traffic on their busiest days."
The AWS FTR supports Queue-it's status as an Advanced Technology Partner and an Authorized AWS Public Sector Partner.
The AWS FTR is led by an AWS Partner Solutions Architect (SA) who reviews AWS Partner products and solutions against a specific set of requirements. These requirements are outlined in the six pillars of the AWS Well-Architected Framework—operational excellence, security, reliability, performance efficiency, cost optimization, and sustainability. The AWS FTR is designed to improve independent software vendor (ISV) services and help software buyers on the AWS marketplace choose ISVs AWS assures are reliable and secure.
Queue-it can be found on the AWS Marketplace here.

About Queue-it
Queue-it is the leading developer of virtual waiting room services to control website and app traffic surges by offloading visitors to a waiting room. Its powerful SaaS platform enables enterprises and governments around the globe to keep their systems online and visitors informed, delivering fair and reliable customer experiences on their busiest days. The use of Queue-it has ensured online fairness during high-demand campaigns and activities for billions of users worldwide. The company is headquartered in Denmark and has offices in the U.S. and Australia. For more information, please visit https://queue-it.com. You can find our contact information at www.queue-it.com/press.

Contact:
Patrick Spring, VP of Marketing
M: +45 31 31 81 74