Send waiting room data to stakeholders with Secure Sharing
It can be useful to share an overview of waiting room data with stakeholders who might not have access to the GO Queue-it Platform. Queue-it's Premium Reporting now includes an option to securely share the waiting room monitor to those without a user account in the GO Queue-it Platform.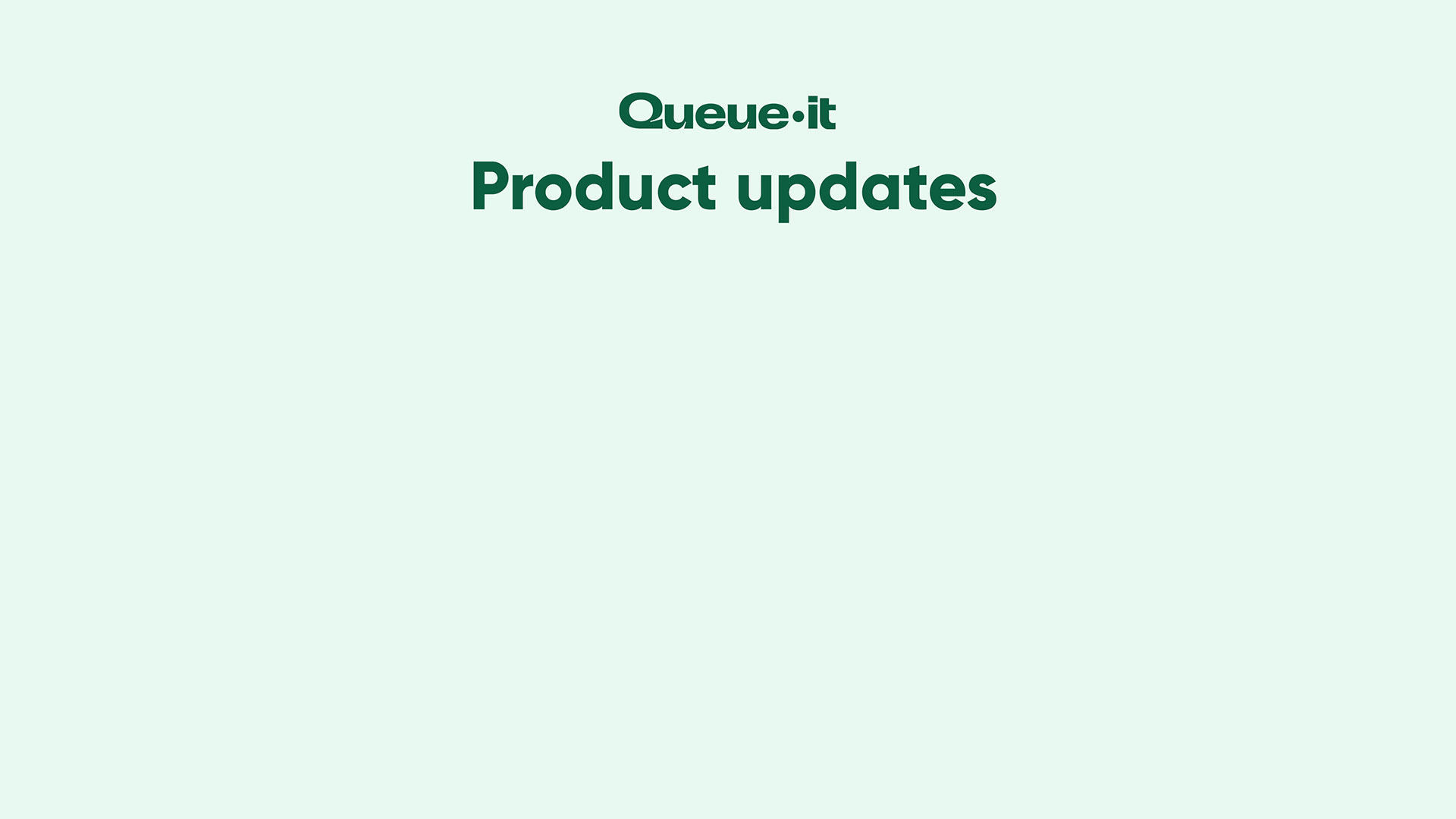 Use Case
Stakeholders like executives, operations teams, or 3rd party partners without access to the GO Queue-it Platform may ask for data about your waiting rooms. Setting up users in GO Queue-it only for this purpose is time consuming and introduces unnecessary complexity to your user management.  
In this case, it would be helpful to temporarily share read-only, real-time or historical data with these stakeholders.
Solution
To help you share an overview of your waiting rooms without having to create GO Queue-it user accounts, Queue-it has introduced Secure Sharing.
You can create a link directly in the GO Queue-it Platform and then share it with the relevant stakeholders. Links include access tokens to the specific data resources, and you can revoke these links at any time.
The Waiting Room Monitor—the overview of a single waiting room—is currently the first data overview you can share with Secure Sharing. In the near future, securely sharing the Dashboard will also be supported. Later support for securely sharing other parts of the GO Queue-it Platform is in the development backlog.
If you have ideas for parts of GO Queue-it you would like to be part of Secure Sharing, let us know at support@queue-it.com.
How To
You can find the option for Secure Sharing in the upper righthand corner of the Waiting Room Monitor. You can access the Waiting Room Monitor by selecting an event under Manage | Events and choosing Monitor.

Clicking the link symbol (🔗) will issue a revocable link that gives access to a read-only view of the Waiting Room Monitor. To revoke access, select the Revoke option.

Secure Sharing will be free for everyone in June and July 2020, and will thereafter be part of the Premium Reporting package.
Key Takeaway
The Secure Sharing feature lets you increase transparency and reporting with key stakeholders while keeping user management simple.
For more information on how you can use Queue-it's analytics to get the data-driven business insights you want, contact your Queue-it support representative at support@queue-it.com.