Bots explained: What is a sneaker bot?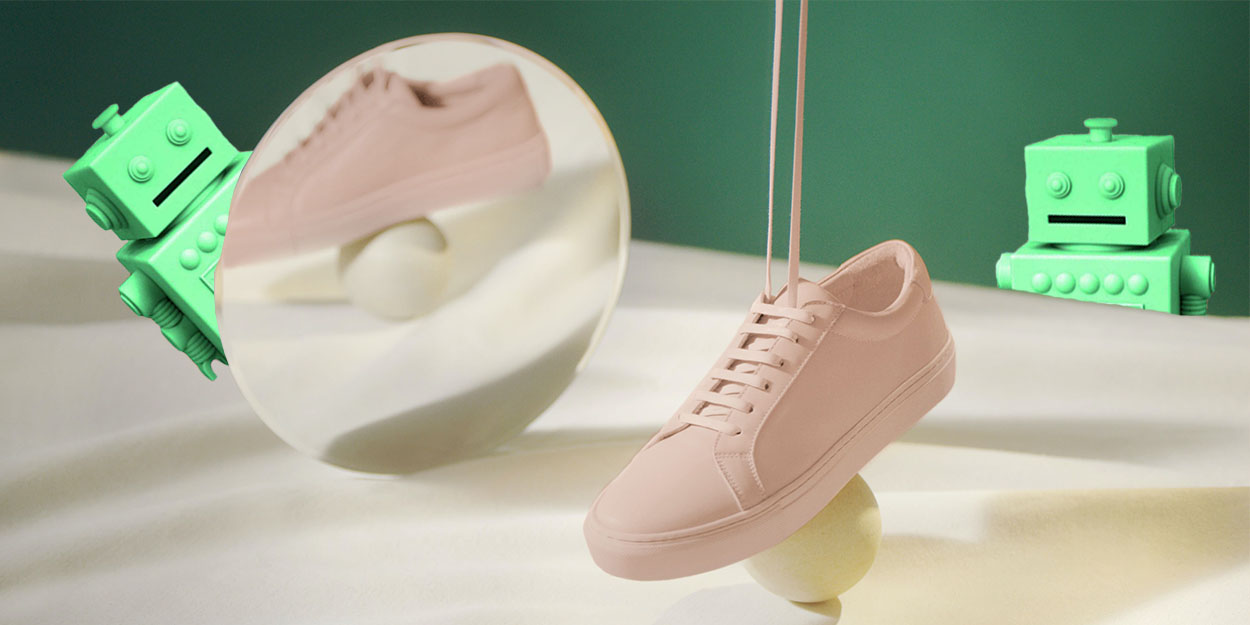 What are sneaker bots? Are they illegal? How have they evolved? And how do they harm sneaker retailers? Read on to find out.
What is a sneaker bot?
A sneaker bot is a piece of software that helps buy sneakers online. It's programmed to automate tasks like checking for restocks and completing checkouts.
Sneaker bots often imitate a human shopper's behavior. But bot operators use sneaker bots' speed and volume advantages to unfairly find and buy sneakers in ways that genuine human users could not.
Nearly a quarter of all retail traffic comes from bad bots like these. And that number is only set to grow.



There are several different kinds of sneaker bots, each performing different malicious tasks. To take some examples, there are:
Bots that scrape pricing info and monitor inventory levels so bot makers get alerts when a re-stock happens, letting them swipe in ahead of others.
Bots that scan websites for sneaker product URLs that aren't yet made live to the public, so bot operators buy products before anyone knows about
Bots that create fake accounts that bot operators then use to place orders with.
Bots that scalp sneakers by expediting purchases and circumventing purchase limit policies, letting sneaker resellers flip many pairs for 2-4x or more the retail price.
Bots that hold sneakers in the shopping cart so other shoppers can't buy them.
Bots that test stolen credit card information to then use to pay for sneakers.
For example, here's a video of a developer programming an automated bot that scrapes inventory information from a sneaker website.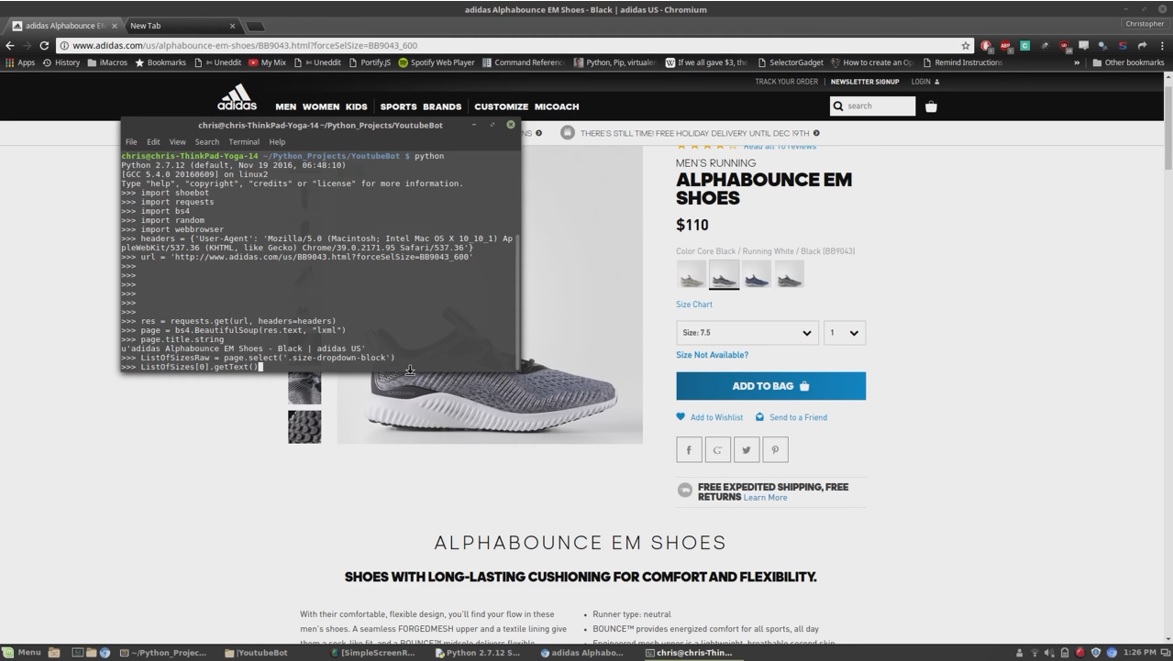 Are sneaker bots illegal?
In the U.S. sneaker bots are generally not illegal. Sneaker bots that use stolen credit cards or perpetrate DDoS attacks do break the law. But there's no outright law banning sneaker resale bots, even if sneaker bots do violate most retailers' terms and conditions.
The U.S. BOTS Act of 2016 did make it illegal to buy or resell tickets purchased with ticket bots. The European Union and United Kingdom similarly have laws on the books banning bots used to buy tickets online.
But sneaker bots don't seem to be covered. The U.S. Congress did introduce the Stopping Grinch Bots Act in 2018 to make online shopping bots illegal, though the bill never received a vote.
So, the burden remains on retailers. Companies could conceivably win damages if they sued bot makers for violating their terms and conditions. But while footwear companies aggressively sue counterfeit sellers, as of 2017 no retailer had brought lawsuits against sneaker bot makers.


Do you have a bot problem? Get your free guide to uncover the risks of bots & discover how you can beat them

How have sneaker bots evolved?
Sneaker bots have gone through quite an evolution in the last 10 years. Here's a brief timeline of how sneaker bots have developed.
Sneaker drop announcements on Twitter
According to Lauren Schwartzberg at WIRED, sneaker bots really kicked off back in 2012 with the release of the Air Jordan Doernbecher 9. Nike decided to announce the sneaker release on Twitter. The first customers to DM the company would get the shoes.
People quickly built scraping bots plugged into the Twitter API to monitor tweets with "Doernbecher" in the text of the tweet. Real humans didn't stand a chance at beating these programmatic bots.
Bots sold as products
As sneaker bots became more complex, a cottage industry of bot makers popped up. Developers from around the world built sneaker bots, and sneakerheads bought them just like someone would buy a copy of Microsoft Office.
Of course, as with many digital products people copied and shared the software. Bot makers made less money. And then lots of sneakerheads were using the same bots, making them less effective.
The rise of bots-as-a-service
Bot makers were smart, and the bots-as-a-service ecosystem was born. The bots-as-a-service market has two lanes.
First is the Add-to-Cart services. Sneakerheads go to a bot maker's website, enter their order and payment information, and wait for the bot to do its magic. If successful, the sneakerhead pays a fee to the Add-to-Cart service in exchange for the botted sneakers.
Second is the rent-a-bot model. Sneakerheads buy the rights to access a bot that's run as a software-as-a-service platform with a subscription model. These bots go by names like AIO bot, KodaiAIO, NikeShoeBot, and GaneshBot. Many bots come with how-to guides, exclusive user forums, and even dedicated customer support.
Access to the bots can be highly restricted, with bot operators saying they're "very privileged and proud to be able to run these bots". Sneaker bots normally cost between $20 and $500, but ironically sneaker bots themselves are subject to resale. People with the license keys will resell their access for a fee, sometimes at prices exceeding $20,000.
RELATED: Everything You Need to Know About Preventing Sneaker Bots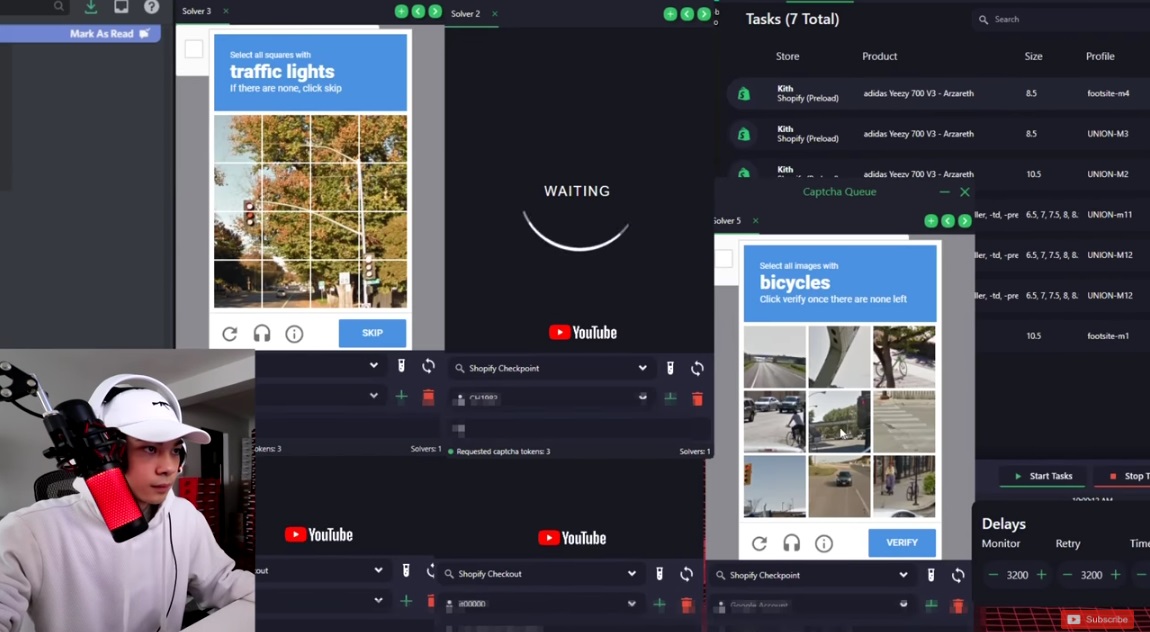 How do bots harm sneaker retailers?
It's clear how sneaker bots hurt the overwhelming majority of sneakerheads. Sneakers should be going for the reasonable retail price to the people who will actually wear them.
Instead, bot operators insert themselves as middlemen and force the true sneakerheads to buy kicks on resale marketplaces at outrageous markups.
There is no value being added to the process—only bot operators pocketing extra cash by running exclusive computer programs.
For online sneaker retailers, the harm might not be so clear. As an online retailer, you may ask yourself, "Sure it's not ideal that bots are making things unfair, but isn't a sale a sale?"
But yes, sneaker bots do pose a major risk to your business. Here's just a few of the ways how:
Damaged brand reputation. In the frustrated customer's eyes, the fault lies with you as the retailer more than the sneaker bot. Sneakerheads will shop elsewhere and can become so turned off by your brand they won't shop with you again.
Lost connection with true customers. When sneakerheads buy products from a reseller on an online marketplace, you miss the chance to establish a connection with a valuable customer. You lose invaluable purchase activity that's vital to business intelligence. Real people return to buy products from brands they love and evangelize them to others. Bots do not.
Increased operational & support costs. Instant sellouts will lead to higher customer support tickets and complaints on social media. If sneaker bots crash your site, it'll only worsen your support team's burden.
Flawed data for decision-making. Sneaker bots skew the analytics you need to make informed business decisions. Fake accounts give a false impression of your customer base, and sneaker bots that hold product without buying ruin your cart abandonment metrics.
Website crashes & slowdowns. Sneaker bots' volume advantage puts immense strain on your web application infrastructure, frequently leading to crashes and slowdowns that lose you sales and shake the trust of your customers.
Summing up
Sneaker bots are complex pieces of software that come in many forms. The bots work to attack sneaker releases from several angles at once. And they're becoming more advanced and aggressive by the day.
Sneaker bots are currently legal in places like the U.S., so the onus is on sneaker retailers to block them. If retailers don't, sneaker bots can destroy a brand's reputation and business.
To block sneaker bots, you'll need a multi-pronged, advanced bot mitigation approach. Get inspiration from everything you need to know about preventing sneaker bots.