Case Study: Stauning Whisky
Sometimes, hobbies can turn from a side project to a full-time opportunity. That was the case for Stauning Whisky, a Danish whisky distiller started with a vision of creating a single-malt, locally sourced product in the heart of Scandinavia.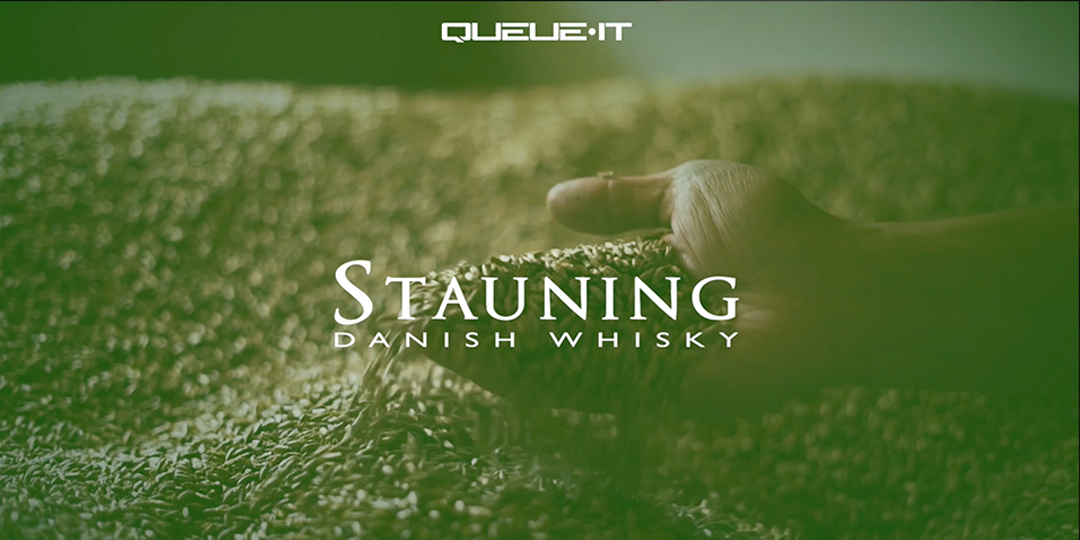 When it was first founded, there had not been distilleries like Stauning Whisky in Denmark. The business garnered a lot of attention from the media for the novel concept and the quality product. In 2007, an old farm was purchased in Jutland to turn into Stauning's distillery site, and in 2015, Stauning Whisky began working with a renowned English firm to create and sell the whisky on a global scale.
But there's a price that comes with popularity. Stauning Whisky's online sales were typically around 500-2,000 bottles and demand for their products was high. These online traffic surges created issues for their website performance during limited product releases. Although Stauning Whisky tried scaling up prior to sales, this did not prove to be a viable solution. The company needed a safe and tested solution to maintain their website and customer experience. That's when they found Queue-it.
Using Queue-it's virtual waiting room proved to be a triumph for Stauning Whisky. They used features such as a pre-queue to ensure the website didn't crash prior to sales, and their website's performance was maintained during popular releases. They could communicate in real-time with waiting customers, letting them know how many bottles were left. Conversion rates were nearly 100%. The whisky aficionados waiting in the virtual waiting room were the same ones buying the products.
"It's very controlled," said Hans Martin Hansgaard, Co-Founder of Stauning Whisky. "The virtual waiting room gave us the opportunity to communicate with customers in line until the sales were over. And that's been very satisfying, a great situation for both our customers and Stauning Whisky.