Queue-it attends Retail Business Tech Expo in London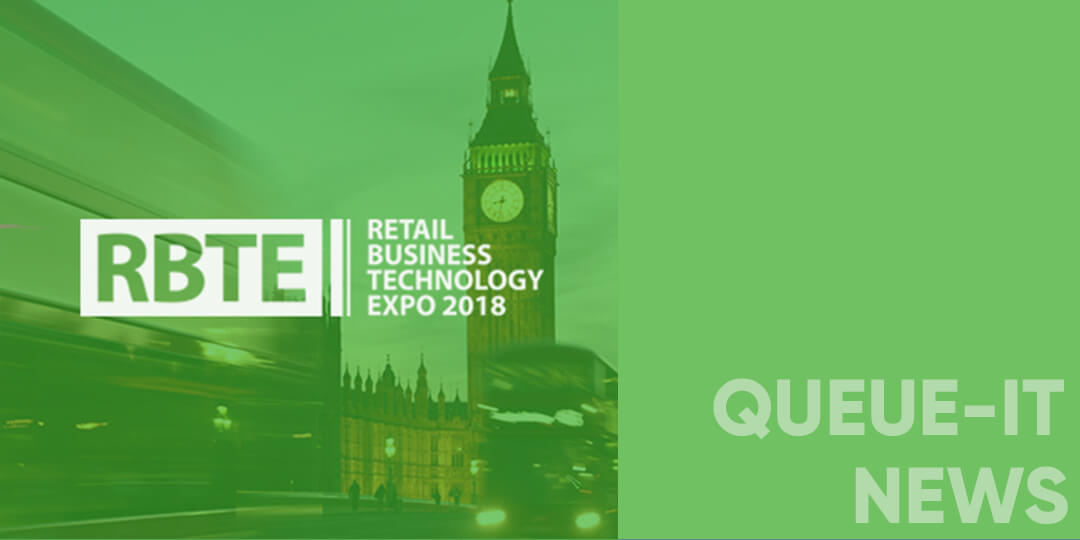 Queue-it is excited to be among the technology suppliers who will attend this year's Retail Business Technology Expo (RBTE) in London on May 2-3.
The expo is a premier networking and knowledge-sharing event for retail organizations, which focuses on leveraging technological solutions to improve business efficiency. Over 400 suppliers and 19.000 attendees from around the world will participate in the two-day event.
The lineup of 50+ presentations at RBTE represents a promising opportunity to gain key insights into the retail industry. We've scoped out the following intriguing presentations for this year's expo:
Trends driving ecommerce in 2018 on May 3 from 12:50-13:30.

This session will focus on technology-based innovation in online retail, and how consumer behavior data should be used to drive decision-making.

Enhancing the in-store and online customer experience on May 2 from 15:55-16:40.

We like this session's spotlight on the importance of a seamless in-store and online experience, and how online presence should strategically support the full retail picture.

Trends in digital and in-store in the UK and the USA on May 3 from 10:20-10:50.

This session will build on the two above by narrowing the focus to the U.K. and U.S. markets and highlighting how online and offline experiences can mutually reinforce each other to engage retail customers.
In line with RBTE's focus on technologically-driven advancement of ecommerce, virtual waiting rooms constitute a vital tool in the online retail space.
Queue-it's virtual waiting room manages online traffic surges, redirecting excess end-users to an online queue and passing them back to the website or app in a first-come, first-served basis. This solution is especially relevant for peak retail events like Black Friday and the iPhone launch, product launches, and collection releases.
Queue-it's virtual waiting room:
Safeguards ecommerce revenue streams by serving as a technological safety net to avoid downtime.
Offers online customers an informed wait during high-demand online events and assures the retention of customers.
Provides a fair and transparent experience to online customers.
We'll be setting up in booth F221, so please drop by and say hello! Henrik Bjergegaard (VP of Sales), Albrecht Molitoris (Business Development Team Lead), and Ana Teodorel (Marketing Specialist) will be on hand to discuss how Queue-it can align with your ecommerce business goals. Want to see Queue-it's virtual waiting room in action? To book a meeting with our team, please contact us at info@queue-it.com.