Queue-it at eTail Europe 2018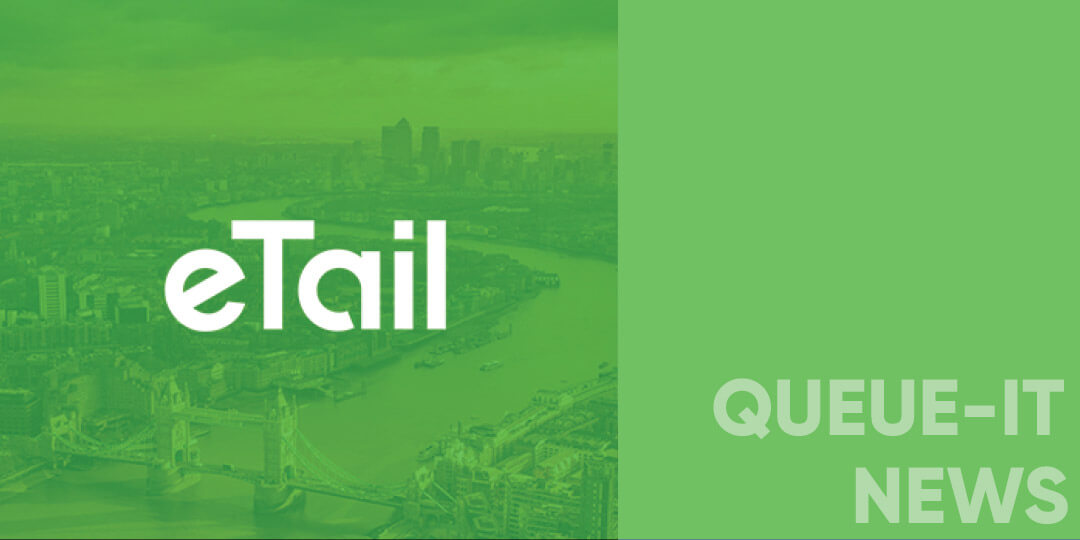 The Queue-it team has been busy on the road in 2018, having attended 8 conferences in the first 5 months of the year. We're excited to announce our participation in the next one, eTail Europe 2018, during June 19th-21st in London. eTail prides itself as an interactive event where over 90 speakers lay out the path to digital retail transformation and healthier bottom lines.
After reviewing the jam-packed agenda, the following three presentations have caught our eye:
Website and Performance Optimization for Peak Trading – Lessons from Black Friday 2017

British retail giant House of Fraser will present on website performance considerations during online retailers' busiest time of the year.

The Four Pillars of eCommerce

1800 Flowers will discuss the full customer experience, from discovery through customer service to highlighting how smooth customer ecommerce journeys are crucial for driving growth.

Peering into the Future of Retail

The varied contributors to this fast-paced "lightning round panel" will feature ways to stay ahead of the ecommerce curve.
Our CEO and Co-founder, Niels Henrik Sodemann, and our Senior Account Executive, Michael Stanley, will be in booth A29. Drop by the booth or write us at info@queue-it.com to review highlights from last year's peak trading events and discuss strategies for this year's Black Friday and holiday season. See you at eTail Europe 2018!