The rise of mobile commerce in the U.S. & UK
Consumers increasingly rely on their smartphones to search and browse. With the rise of mcommerce, it is essential for ecommerce sites to adapt to mobile needs.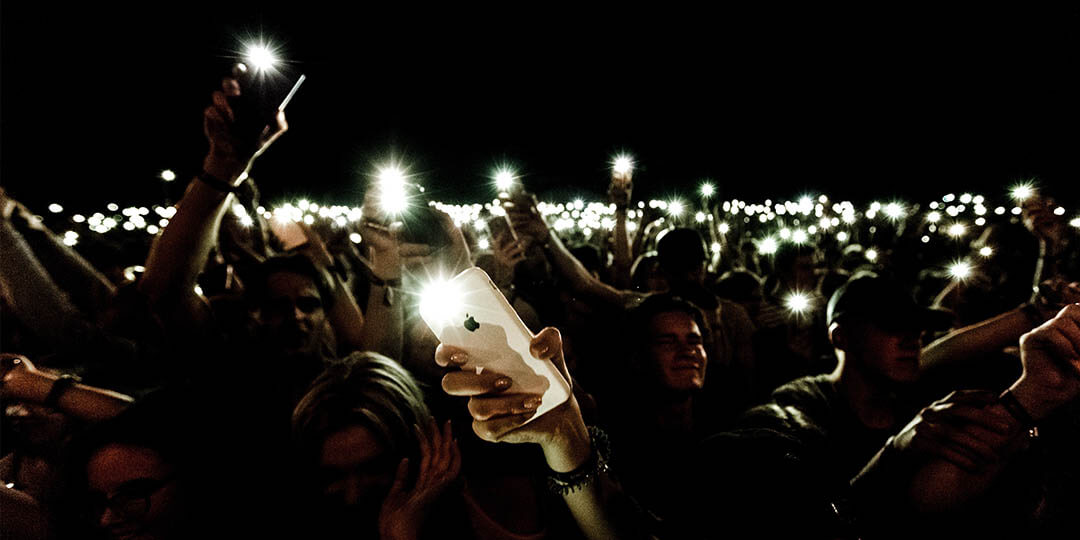 Mobile commerce or mcommerce is quickly gaining ground more than ever before, accounting for more than half of all internet traffic. As an online retailer, ignoring this traffic trend in the mcommerce evolution means potentially missing out on your next customers.
Still not convinced? Let these figures do the talking:
Mcommerce stats:
Global mcommerce sales rose 40.3% in 2017 to $1.357 trillion, representing 6.0% of total retail expenditures
62% of smartphone users have made a purchase online using their mobile device in the last 6 months
People who shop online using mobile devices spend twice as much via digital channels than those not buying on mobile devices
By 2020 80% of online retail stores will provide a mobile version of their site
Mobile commerce is growing at a fast rate, which makes it clear that only supporting mobile as one of your numerous ecommerce strategies is not enough. It is now key to make it a top priority, especially in countries like U.S. & UK, where mcommerce is significantly on the rise. Let's have a closer look at some U.S. and UK mcommerce trends:
Mcommerce in the U.S.:
125 million U.S. consumers own smartphones
Average time spent browsing on a smartphone vs. desktop: 87 vs. 34 hours/month
Mobile devices account for 19% of all U.S. retail e-commerce sales. This figure is estimated to reach 27% by the end of 2018.
Mcommerce in the UK:
The number of active smartphone users is growing steadily and is projected to reach 53.96 million individuals by 2022
Average time spent browsing on a smartphone vs. desktop: 66 hours/month 29 hours/month
Mcommerce sales account for 43.3% of all UK retail ecommerce sales. By 2021, purchases made online via mobile devices will account for over half of the country's retail ecommerce market: 51.7%
Looking at these numbers, it seems like mobile devices, especially smartphones, are catching up. The implications are clear – if you're not reaching your audience through mobile, or you're not providing a satisfactory mobile experience you will miss out compared to competitors who are.
Mobile web and native app traffic: Why should you care?
It is important to realize that mobile is about more than just having a responsive website. During the last years, many ecommerce companies turned to native apps.
Being developed for specific devices, native apps seem to be the fastest and most reliable when it comes to user experience. In fact, a study by JMango found out that ecommerce businesses are seeing 3x higher conversion and 200 % more repeat customers with native app versus mobile sites.
But what happens when all these traffic metrics hit your native app? Lilly Pulitzer is a prime example of a brand that turned to native apps to serve as the hub for its most loyal customers to be inspired, shop, share, and engage.
With seasonal sales encountering mass interest from online shoppers, that led to app slowdowns, Lilly Pulitzer managed to maintain their native app performance and optimize their revenue by implementing a virtual waiting room system. With this system in place, excess online customers who could not access the app were redirected to a queue page. They were held in the waiting room and provided information on their place in line and estimated the duration of their wait. End-users understood the situation and felt that everything was under control and that they were being treated in a fair way.
It's a big moment for ecommerce overall, which means that going forward, retailers that haven't yet decided to focus on a mobile-first approach and considered the traffic that comes with the new trend, really should, as the trend line is unlikely to reverse. The mobile revolution is upon us and for the first time in history, last year mobile traffic surpassed desktop.