Thank you, Inspiring Fifty!
In 2015, Inspiring Fifty announced Queue-it CCO and Co-Founder Camilla Ley Valentin as one of the 50 most inspiring women in European tech. In 2016, Camilla received another Inspiring Fifty award for the Nordics region. Here Camilla reflects on how being named to Inspiring Fifty has shaped her.
In February 2015, Inspiring Fifty launched its first annual list of the 50 most inspirational women in the European technology sector. This formidable group of women come from across the technology community – serving as role models and acting as an inspiration to others. It is an amazing honor to be featured on the list, in the spectacular company of strong technology leaders and influencers.
In this sense, the Inspiring Fifty list is so much more than an award, so I would like to share a couple of the specific effects of the initiative for me, personally.
When the list was first announced, the UK Government showed considerable support of the idea by immediately (as in, the same week) inviting everyone on the list to visit Downing Street 10 for a roundtable discussion. This once-in-a-lifetime event was hosted in a beautiful room with a gigantic painting of Ada Lovelace (first computer programmer) on the wall, reminding us all of the impact that females can have on technology. Meeting the women on the list was truly powerful and certainly made me feel like the baby sister in the crowd, being seated next to strong leaders from Facebook and Google Ventures at the roundtable. The discussion was led by the UK's Minister for Internet Safety and Security, Baroness Joanna Shields, also an Inspiring Fifty member. While the forum – as one might have expected – was filled with interesting lessons and valuable insights, I am most excited about the future learnings and connections with the Inspiring Fifty network I have now established with these women across Europe.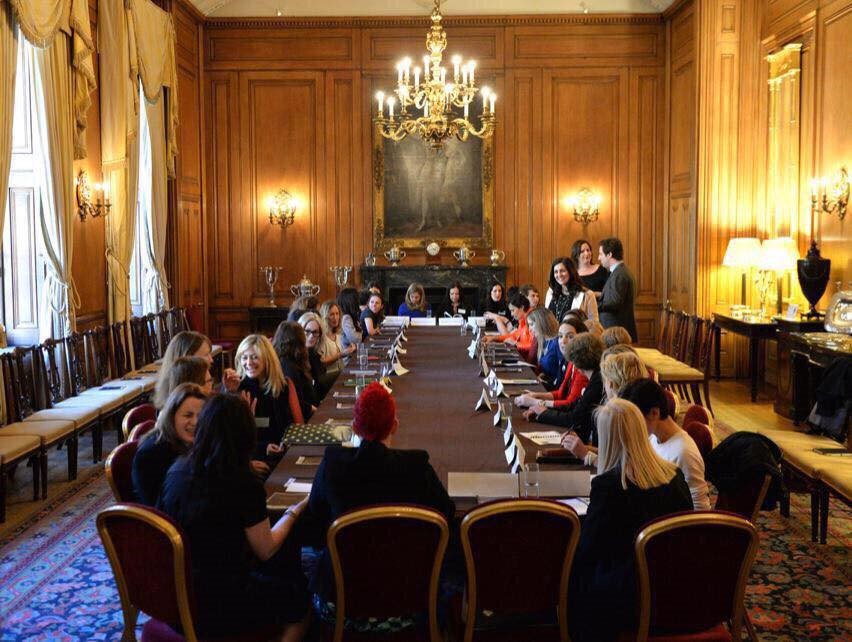 Following the roundtable, the women on the list were invited to blog regularly on The Huffington Post. This is, of course, another amazing opportunity to bring subjects regarding women in startups and technology into the light.
Recently, I had the chance to speak about the state of women in technology in the Nordics at a pop-up event hosted by the founders of the Inspiring Fifty list. At the pop-up talk, the Inspiring Fifty team also announced this year's VIP event and extended the invitation to the list of "alumni" from 2015 – this time in Amsterdam. Based on the other Inspiring Fifty experiences I've had to this point, I will certainly be sure not to miss this either.
And speaking of the 2016 Inspiring Fifty – Just a few days ago, the 2016 list was announced. I strongly recommend following these profiles of highly inspirational and influential female technology leaders; I know I will!
Written by: Camilla Ley Valentin, CCO and Co-Founder