Is your business keeping up with these mcommerce trends?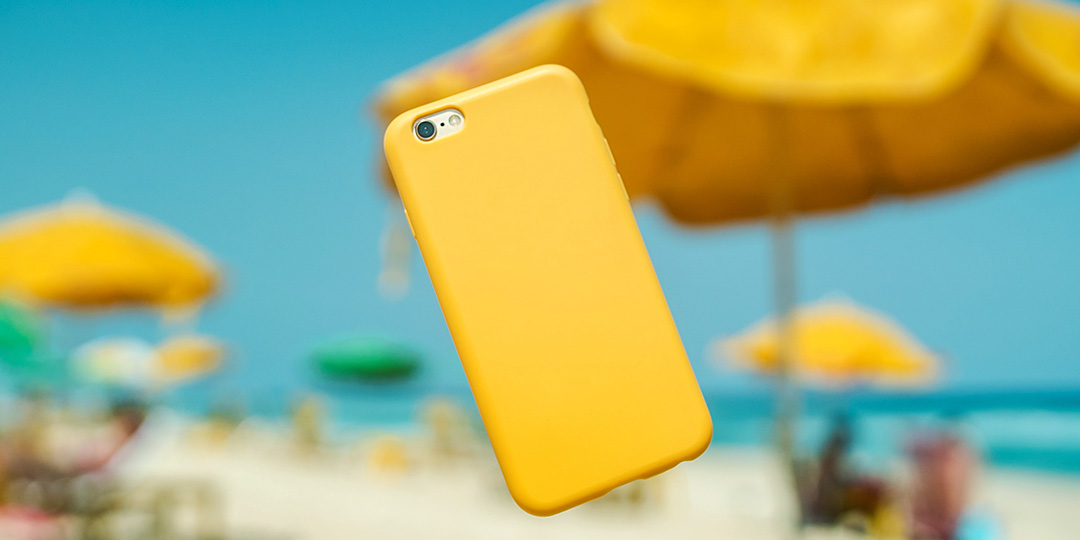 Mobile commerce (mcommerce) is on the rise. More and more customers around the world are relying on their smartphones to search and shop. Here are some of the surprising mcommerce trends and statistics, and the opportunities that come with them.
These last several years have ushered in an unprecedented growth in mobile use. In 2019, the number of mobile device users reached 5.1 billion people worldwide, a 2% increase year-on-year. 3.5 billion of whom own smartphones. It should then come as no surprise that shopping through mobile is also booming. Mobile is used throughout the customer journey, from research and reviews to the product purchase. In fact, 63.5% of global ecommerce is now mobile.
But how exactly has mcommerce flourished around the world? Has it grown at the same rate in different countries? As a mobile-optimized shopping experience becomes a necessity, what are some challenges and opportunities that online businesses face? These are the questions we'll delve into in this piece.
A worldwide look at mobile
The U.S.
Smartphone and mobile use has some of the greatest global market penetration in the United States. The rate of mobile use has surpassed many expectations, and Americans are becoming more comfortable with purchasing through their smartphones.
Over 260 million Americans (or almost 80%) own smartphones.
In the last 6 months, 79% of U.S. smartphone users have made a purchase using their mobile devices.
On Black Friday, nearly 40% of sales came from a mobile device. On Cyber Monday, 1 in every 3 purchases were done on a mobile phone, up 40% from the year before.
Mcommerce is expected to account for over half of all retail ecommerce sales in the U.S. by 2021.
Europe
Smartphones are an integral part of many Europeans' daily lives. However, mcommerce has yet to catch the way it has in other markets. Nonetheless, with countries like the United Kingdom setting the pace, mcommerce is expected to become increasingly popular in the next few years.
Asia
Mcommerce has varying degrees of popularity in Asia. However, the region is ripe for mobile and mcommerce expansion. A middle class with an expendable income is growing, and affordable smart phones are accessible throughout the region.
Opportunities in mcommerce
1. Mcommerce & social commerce: the perfect pair 
The rise of mcommerce is closely linked to the increased popularity of social media. 87% of online shoppers believe social media helps them make shopping decisions.
Social media channels are being used not only to promote products and services but to sell them, a type of ecommerce known as social commerce. 1 in 4 business owners are selling through Facebook and 30% of shoppers say they would make purchases directly through social media platforms.
Last year, Instagram announced its newest ecommerce venture with Instagram Checkout, a feature that allows users to purchase products, and contact brands about their orders directly in-app. Even the new kid on the block, TikTok, has started to allow some users to add links to ecommerce sites to their profile biographies. The idea being that this would give brands the opportunity to effectively reach the app's lucrative Generation Z user base.
These ventures into social commerce can also create new challenges. That was the case for British brand Easho, who experienced unprecedented online traffic when they collaborated with Instagram influencer Mrs. Hinch. To maintain a smooth customer experience and safeguard their site from crashing, Easho opted for a virtual waiting room directly within Instagram stories. Followers would then swipe up in a story and were directed to a customized queue page placed before a curated collection of the influencer's preferred cleaning supplies.
Because social media are mobile-first platforms, it's crucial businesses create a high-quality mobile experience. This remains a challenge for many websites.
2. The mobile experience: a square peg in a round hole
Despite the increasing importance of mcommerce, many businesses are simply moving their desktop sites onto mobile. Essentially, trying to fit a square peg into a round hole. This can result in lower conversion rates and a less than ideal customer experience. Only 12% of customers found shopping on mobile convenient and were four times more likely to say desktop was more convenient.
But there's hope. 9 in 10 shoppers believe that mobile shopping experiences can be improved. And with more and more consumers being digital natives, they feel comfortable shopping through mobile platforms.
Mobile-first investments can include one-page checkouts and digital wallets, which can see mobile conversions improve by up to 10%, and easier site navigation designed around mobile browsing patterns. Personalization is key to a better mcommerce experience. Tailor content and individual offerings based what customer has previously searched and past purchasing history.
The more online retailers invest in mcommerce, the higher their conversion rates and ROI will likely be.
3. Speed: moving mcommerce forward
Although mcommerce is seeing astronomical growth, mobile cart abandonment remains high. The average desktop cart abandonment sits at about 73.1%, but increases to 85.6% on mobile. Conversion rates are also lower on mobile. 4.8% of desktop visits convert into sales compared to just 2.3% of mobile visits.
This difference in conversion rates and cart abandonment can be partly explained by how mobile is used in the online customer journey, for research and price comparisons among competitors. However, another explanation can be that mobile is slow. Slower than desktop and much slower than what shoppers expect.
In the last several years, the time it takes for a page's primary content to load has gotten worse on mobile. In 2019, the average mobile load time was 6.8 seconds. Worse than the 4.8 average load time in December 2016. A Google survey of 900,000 mobile sites around the world also found that the average time it takes to fully load a mobile site is 22 seconds.
Meanwhile, over half of mobile users will abandon websites that take longer than 3 seconds to load. Shoppers used to speed and convenience won't think twice about leaving your business behind. With the rise of mcommerce, website slowdowns have become as bad as full-on crashes. Both are crippling for sales, customer experience, and brand reputation.
This challenge provides online sellers with an amazing opportunity. The bar is still set low and faster website speed is a great way to blow by your competitors.
Mobile usage and mcommerce is skyrocketing. And global growth potential in the upcoming years is huge. However, in order for online businesses to succeed, it's crucial they keep track of mcommerce trends, understand customer expectations, and maintain a smooth mobile web performance throughout the buying journey.
Mcommerce is taking off: is your website keeping up?
(This post has been updated since it was originally written in 2016.)