8 ecommerce trends to keep an eye on for 2020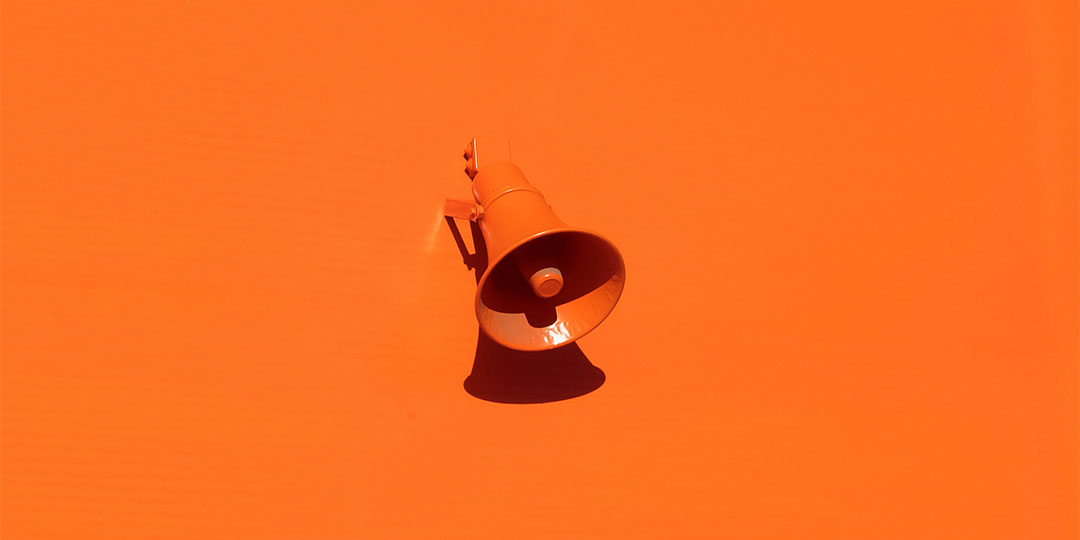 2020 is quickly approaching, and it doesn't seem that changes in the ecommerce industry are slowing down anytime soon. In order to beat out your competitors and stay on top of your game, you'll need to have a clear vision on what's coming in terms of ecommerce trends.
It's hard to exactly predict with 20/20 vision what trends will take the industry by storm. We've seen tremendous growth in mobile purchasing and a focus on in-store experience. Brands have just begun to dip their toes into AR and AI in the industry. This list has some big trends to keep an eye on as you plan for your business in 2020.
Growth in mobile shopping
Just about everyone has a cellphone in their pocket that can reach the internet in a matter of seconds. There's no doubt that mobile shopping through mobile-friendly websites and applications will continue to be a focus in 2020. With more shoppers than ever using mobile, IT managers need to be prepared for subsequent increases in site traffic on mobile websites and apps. In order to stay on top of your competitors and enhance the consumer experience, you'll need to make sure that you have fast-loading pages that can meet your customers' needs.  Make sure that your ecommerce platform can meet your customers' expectations.
Consumer experience focus
In order to delight your customers and encourage them to stay with your brand, it's important to continue to focus on the customer experience. It's so easy for consumers to find an easy replacement for your product, so you need to go above and beyond simply offering your product. 
You should intend to have a unified experience regardless of the platform. This can come with consistent branding and ensuring a smooth customer experience whether a potential client finds you on social media or through a search engine search.  A customer loyalty program can encourage repeat purchases and highlight that you prefer repeat customers.
Your site should be able to handle traffic peaks in order to handle site traffic around big product launches or even the holiday shopping season. There's no easier way to turn a customer away than by having a site that can't process their order. Focus on being able to please as many consumers as you can and be able to fulfill their order with ease. A customer shouldn't have to come back to your website in order to buy your product. To maintain a stellar customer experience, you can choose to give access to a certain number of shoppers  straight away, and redirect excess customers to a virtual waiting room to prevent strain on  your system.
Social buying
With a large amount of consumers' time spent on social media networks, it makes sense for your ecommerce site to invest in a social buying strategy where your consumers are able to purchase products through your posts and profile. Instagram shopping allows you to highlight products and convert customers just searching through mobile. You'll be able to promote products to a passive shopper by having a mobile focus.
Smart searching
In 2020, you'll need to prioritize your SEO strategy for your business to optimize the number of times you can be found by potential customers. Optimizing your potential to be found will help you reach clients that may not be aware of your brand yet and will help you stand out from your competitors. Growing your ranking in the SERPs can happen through keyword prioritization, creating quality content, link building, and more.
Voice search is an area where you'll need to dedicate resources in order to rise above other ecommerce competitors due to having a forecasted sales value of $40 billion by 2022.  You'll need to know your customers well and understand the differences in how someone searches for you in text versus how they'll search for you via voice assistants. Voice search helps simplify the customer experience and provides them the opportunity to connect with your brand through other methods. 
Keep an eye on mobile recognition software that will help with visual search. Customers can find your product through different methods and product pictures. Investing in this software can help your business be found through consumers directly searching for your product and lead to another sale.
Chatbots
Introducing chatbots into your ecommerce store is a necessary trend to invest in to delight customers and convert more potential clients into paying customers. Chatbots offer an instant response option for customers that have questions. These bots can be taught a lot of information and can pull answers from your database and from other points of your website. Offering a chatbot option shows that you prioritize your consumers' preferences. They shop at all hours of the day, so they should be able to get their questions answered instantly without having to wait for your email response or phone lines to open. 
Simple checkout process
Focus on your checkout process, as this can be a sore spot for many online retailers. Checkouts attract quite the crowd, especially during business-critical events like seasonal sales, product launches, and collection releases. These bottlenecks put greater strains on your IT infrastructure, and can cause your website to slow down or crash if you're not prepared. You need to understand how much traffic your checkout pages can support before you see these influxes in traffic. 
Also, make sure to keep your checkout process simple in 2020. Too many steps can lead to shopping cart abandonment and lead to a potential client choosing your competitor over you due to the complicated process. See how a digital wallet can fit into your strategy. Single-click checkouts and subscription based shipping models can help encourage repeat customers due to the simple purchasing process. Find out how these can fit into your business model and delight your customers even more.
AR, AI and VR, oh my!
Technology's presence in the ecommerce market is only going to get stronger in 2020. Product visualization is becoming huge in the retail industry, especially in the home decor area. You 'll need to keep your eye on how you can better serve your potential customers by giving them a view on how they can use your product. These technologies help them visualize your product before clicking the purchase button. A great example is Ikea's app that allows you to place virtual furniture in your home to see how it will look. Find ways to meet your customers' desires and convince them to buy your product without ever seeing it. 
Influencer marketing
Even though Instagram is beginning to remove likes, don't expect influencer marketing to slow down in 2020. Influencers are a great way for your ecommerce brand to connect with clients unfamiliar with your brand. Find influencers through an influencer marketing tool that have an audience similar to your target audience and find how a partnership can benefit both parties. Define what metrics you're looking to see and how an influencer campaign can help your business.  You'll want to continue to grow your sales and your audience in 2020 as more competitors enter the field.
Anastasia Masters is a Content Marketing Associate at G2. She graduated from the  University of Michigan with a degree in history. In her spare time, Anastasia enjoys eating her way through Chicago's different neighborhoods, planning her next trip, and binging a new show on Netflix. You can follow her on Twitter at @anastasia_mm0.